Bird watching at Cuchilla San Lorenzo
Basic Information:
Live the best aviary experience in San Lorenzo, which is the water star of Santa Marta since 7 rivers are born from this mountain that provides water to 3 regions of the Colombian Caribbean. Come and listen to the trills of the birds that inhabit this place.
Important: Due to the limited offers of expert professional guides in Ornithology in the City, it is necessary to confirm in advance if they are available to carry out the experience.
Time and place of departure:

4:00 a.m. Pick up at the airport or place where you are staying in Santa Marta or Minca
Time and place of return:

5:30 p.m. Pick up at the airport or place where you are staying in Santa Marta or Minca
Immediate Reservation
33 years of experience
---
More information.
Day 1
Bird Watching in San Lorenzo
Our adventure begins around 4:00 am, leaving the City of Santa Marta or Minca, we head towards the coffee zone known as Tagua . there we begin the journey through uncovered land or royal road as it is commonly known, by the time we are there we will already be able to observe how the sun's rays embrace the snowy peaks and the sacred Palm or ( Ceroxilon Ceriferum) species almost endemic to this bioregion with a high degree of species of interest contrast birds, wildlife and many endemic species among them the endemic Santa Marta parakeet (Santa Marta parakeet) Santa Marta mountain sparrow (Santa Marta brush finch) Black cheeked mountain tanager (Black cheeked mountain tanager) Santa Marta spider ( Santa Marta warbler) (Perisama gisco) endemic butterfly (Heliconia Mincana) endemic flower of the Sierra Nevada. Our experience ends by returning to our hotel around 5:30 p.m.
* Emblematic birds that can be observed on the route:
Black cheeked Mountain-Tanager; Santa Marta Antbird; Santa Marta Warbler; Santa Marta Parakeet; Sierra Nevada Brushfinch; Yellow-Crowned Redstart; Santa Marta Bush-Tyrant; Santa Marta Screech Owl; Santa Marta Blossomcrown; White-tailed Starfrontlet; Rusty-headed Spinetail; Santa Marta Seedeater; Rofous Antpitta; Santa Marta Antpitta; White-tipped Swift; White-lored Warbler; Santa Marta Brushfinch; Santa Marta Foliage-gleaner; Black-backed Thornbill
What does include
Local ornithologist guide, (If necessary, a French, Portuguese, German, Italian translator is included for an extra cost.)

Breakfast, chocolate, coffee, juice

Fruit snacks and organic snacks.

Food (vegetarian options), served in traditional restaurants in the towns visited,

Travel assistance insurance.

Tickets to places of interest.
If you have a medical treatment, remember to bring your medicine.
Bring a jacket as it is cold during the early morning
Wear appropriate clothing for hot weather between 34 and 40 °C (sunscreen, insect repellent, hat or cap, and appropriate footwear for rough terrain).
Remember that any risky or dangerous situation should be reported immediately to the guide.
Carry identity document and travel insurance.
Have a towel and bathing suit if you like to bathe in the river/sea.
Altering nature in any way is not allowed.
Good energy and a lot of encouragement to enjoy nature.
Frequently Asked Questions about Avistamiento de aves en Cuchilla San Lorenzo
---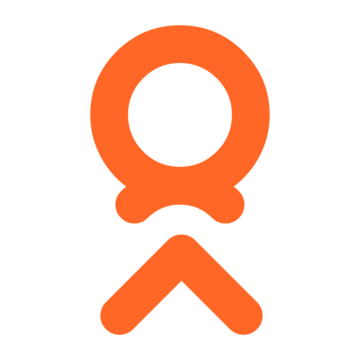 SUBSCRIBE
Receive all our promotions and news of interest.