We are a tour operator in the Colombian Caribbean region with a focus on nature, adventure and ethno tourism. We organize customized experiences prioritizing quality, sustainability, and customer satisfaction. Baquianos Travel & Adventure began offering its first experiences in 1977. For the following years, with the opening of Lost City to tourism, we had the opportunity to be the precursors and pioneers of the trek to this destination. Due to the growth of tourism in the region and the great aceptance that the company had within tourists, in 1989 we saw the need to establish the travel agency "Guides and Baquianos Tours" as it was called at that time. Since its inception Baquianos Travel & Adventure has shown a vocation towards nature tourism; vocation that has been maintained over time until today by the hand of a new generation that aims to expand its operation nationwide. We currently have the best rural, beach and jungle destinations in Santa Marta and the foothills of our majestic Sierra Nevada, we have tourist plans and packages, with country activities, ecological, cultural, adventure and recreation activities.
Our essence
 "I have learned that no traveler returns home being the same, said my mother, who dedicated her life to tourism, owned the Miramar hotel, where today, after many years, the offices of Baquianos still remain. I remember very well that warm morning of 1975, I was sitting drinking my coffee at the hotel reception, inherited from my parents, when my friend Francky Rey arrived, very excited to tell me something that would change my life from that moment. Francky had heard from residents of the Guachaca region, near the city of Santa Marta, that several men in the heart of the Sierra Nevada jungle stumbled upon cobblestone and mossy stairs that led to ancient constructions that apparently  belonged to the Tayronas Indians who lived in Teyuna, as it was originally called "Lost City", a sacred place.
I wanted to create an experience that could show the world this cultural and architectural legacy that our older brothers had left, an inclusive project that would benefit the indigenous and peasant communities that inhabit the territory, this was  the beginning of Baquianos, but only until In 1977 the path could be adapted to give green light  to the first trekking that would end in Lost City. At that time I had no employees, only a desk and 15 knowledgeable guides of the sector, or baquianos, hence the name of the agency, who for their knowledge and special abilities were part of this challenge. From that same desk I offered the Miramar hotel guests the tour to Tayrona Park and Lost City.
In 1984, the tour to Lost City became the boom of tourist destinations; word spread in many countries of the magic that surrounds this place, an incredible discovery, which until today receives thousands of tourists per year. This is how Baquianos began, which at that time was called "Guias y Baquianos", little by little we were adding other tours besides the Tayrona Park, and offering travelers  different places to visit  such as Canaveral, Reef, Crystal Beach, Neguanje, and Tayrona Park .
Everything was perfect, however, the wave of undeniable violence that shook the country at that  time, forced many companies to close, and I had no choice but to put in stand by the dream of that time. I dedicated myself to other activities, but I always kept in my heart the hope of operating these territories again and expanding the portfolio to all corners of Colombia.
Little by little, peace was returning to the country, in these sectors far from the city center, security was reinforced and a new era for the region began, this time I returned with a different idea, and left this great dream in the hands of the best team, my children and my wife who carry the passion for tourism in their blood; accompanied by all the wonderful team of collaborators and suppliers to whom I owe the great satisfaction of seeing Baquianos grow more and more.
Baquianos is an old company, but with a youth vision and adapted for tourism of all ages, we work hand in hand to transform lives, we care about the preservation of the environment and its resources, our reason for being is to create unforgettable experiences in the travelers, because as my mother said, none come home being the same. "
Jairo Portillo Gerardino
Founder
Mission
In Baquianos Travel & Adventure we provide tourist experiences promoting the beauty of the natural destinations of the wide and diverse Colombian territory, dedicating ourselves to designing unique trips where unforgettable experiences are provided, filled with cultural knowledge that local communities spontaneously provide, contributing to their economic and social growth and development.
Vision
Baquianos Travel & Adventure in the year 2022 will be a leading company in sustainable tourism being recognized at the regional level, as a source of employment generation, sensitive to good environmental care practices, supporting the socio-cultural manifestations of the Colombian  regions and providing services on  time, transparent, reliable and  with quality.
Our values
Our values ??invite us to achieve sustained growth, through capable and empowered people, who act with professionalism and build trust through:
Responsibility
Fulfillment
Honesty
Amiability
Respect
Quality and service excellence
Innovation
Fun and teamwork
Passion and Commitment
Organizational policy
Baquianos Travel & Adventure is committed to promote the motivation, participation, and ongoing training of the work team, as a basis for the improvement and development of our organization, including the sense of responsibility in the conservation of the natural, socio-cultural and economic growth. Our goal is to provide a safe environment to our customers, who are our reason for being, a quality service, serving them with efficiency, effectiveness, courtesy and kindness from the beginning.
Intermediation law
Travel agency. It is subject to the liability regime established by law 300/96 and d.r. 1075/97, decree 053 of 2002 and other regulatory decrees. In its capacity as intermediary, it is not responsible for the provision of services of tourism service providers and also has no interference in their decisions or policies.
All additional information regarding validities, conditions, departure taxes from Colombia and abroad, fees, charges and other mandatory payments, should be consulted with the travel advisor or on the agency's website at the time of booking.
The agency assumes no responsibility to the user or traveler for events such as accidents, strikes, raids, earthquakes, climatic or natural phenomena, security conditions, political factors, denial of entry permits or visas, legal matters of the traveler, health matters and any other case of force majeure or fortuitous event that may occur before or during the trip.
In case of force majeure or fortuitous event before or during the trip (accidents, strikes, raids, earthquakes, climatic factors, security conditions, political factors, denial of entry permits, health issues, among others), in order to guarantee the success of the plan, the operator and / or the agency may modify, replace or cancel itineraries, dates, flights, hotels, optional services, which is now accepted by the passenger at the time of acquiring the services.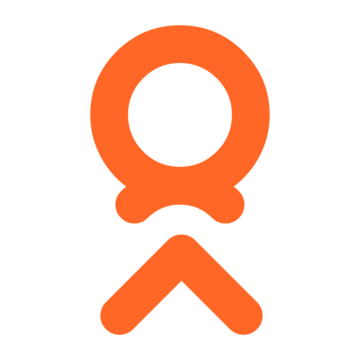 SUBSCRIBE
Receive all our promotions and news of interest.