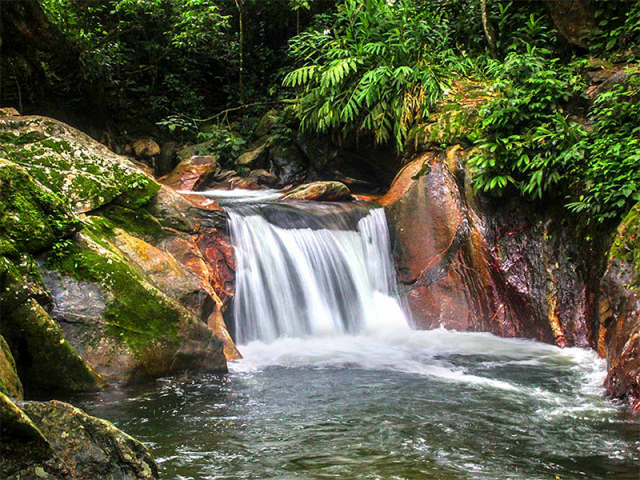 4 Waterfalls to know, enjoy and visit in Minca
Minca is one of the best destinations to visit in Colombia and one of the most fascinating plans to do in Santa Marta . This town; Baptized as The Ecological Capital of Colombia , it is hidden in the foothills of the Sierra Nevada de Santa Marta.
It is a small village where nature, sustainability and people coexist in perfect harmony; It is a dream destination that makes you fall in love and that is full of corners, secrets and mysteries ready to be discovered.
Today, we present four waterfalls that you must visit in this destination and with which you can discover and experience the beauty and strength that this town emanates.
What waterfalls to visit in Minca?
Blue well
One of the most visited waterfalls in Minca are those of Pozo Azul ; a place where you can actually see around 7 waterfalls scattered along the natural pool, which on sunny days turns bluish. Here is the name.
Marinka
Another of the waterfalls that you should know in Minca are those of Marinka . These are well known and visited, among other things, for the gigantic hammock that they built with a view of the waterfall, so that you can take impressive photos, worthy of Instagram .
The Ear of the World
One of the most special and charming waterfalls that you will find in Minca are those of the Ear of the World . They are not well known and although it is easy to get there, not many people have visited them. The Ear of the World is one of the sacred places for the Kogui indigenous people, which is why you will feel a special and totally renewing energy.
The victory
The La Victoria waterfalls is another of the hundreds of waterfalls that you can find in Minca that are worth visiting. It is called that way because it is located within the La Victoria estate, however it is a visit that is worth it.