Museums in Santa Marta that you can not miss for anything in the world in your visit to the city. everything you need to know
Museums in Santa Marta that you can not miss for anything in the world in your visit to the city. everything you need to know
Sáb, 25 mayo 2019
Beaches, wind, sun, and sea are not the only things you will find in Santa Marta, but also culture, tradition, and history; this is why you cannot miss visiting these Museums in the city. Even more, visiting these places will allow you to have a special and unique contact with the history due to the cultural value of the objects exhibit there.
If you are not into museums, you would probably think that you will get bored and that you came all this way to Santa Marta to enjoy a well-deserved holiday in the beach while getting a nice tan, but hey! It never hurts to visit a museum, which can teach you much more about the place you are visiting than any other book or website.
Furthermore; and this is a good reason, museums nowadays have fortunately evolved and they are continuously modified in order that the visitor has a good experience while visiting them.
So, we have prepared a list that you cannot miss...
Museums to visit in Santa Marta
1. Quinta de San Pedro Alejandrino, Botanical Garden and Bolivarian Museum of Contemporary Art.
This is one of the most important museums in Santa Marta and in Colombia since in every corner of this state was the last dwelling of the Libertador (Liberator) Simon Bolivar. Here, you will find and be able to walk through each of the rooms of the old state, (which was also a sugar plant), the house where the liberator lived and died, the Altar de la Patria, a beautiful and extensive botanical garden, where you can see the oldest trees in the city, and a museum of contemporary art that offers permanent exhibitions of Colombian and international artists. All in one place and paying only one entrance fee! Isn?t it great?
Colombians pay 15.000 COP. Children: 13.000 COP (same for both foreigners and Colombians from 6 to 12 years old. Children younger than 5 years-old do not pay) Foreigners: 21.000 COP. You can opt for a guide service which can be in English and Spanish. Tips are not mandatory. We recommend you going in the mornings.
2. Museo del Oro Tayrona ? Casa de la Aduana
Another museum you cannot miss in Santa Marta. The place where the museum is located was the custom building during colonial times; it is a 300-years-old house and considered one of the most important buildings in the country. In this house not only the customs operated, but Simón Bolívar was also lying in repose for several days after his death.
Here you will find a rich and extensive collection of objects from the ancestral heritage left to us by the indigenous communities of the Sierra Nevada of Santa Marta, 80% of them in gold (hence its name). You will also find a hall where you can watch the current cultural wealth of the different communities in the Magdalena. Besides, there are testimonies of fishermen, peasants, indigenous people, schoolchildren, fried fish, and cocadas vendors, among others who participated in the construction of this hall saying what they would like to find in a museum and offered their tastes and anecdotes of life for all of us. The other room is the ?Bolivar was here? room where the presence of the Libertador is honored.
This is a different museum with many archaeological, ethnographic and colonial pieces. It is located in the heart of the city Historic Center, next to Simon Bolivar Park. There is no entrance fee and the tour last around two hours.
3. Aquarium and Sea Museum
Each one of the museums in Santa Marta offers a unique experience and this is no exception since it has also an aquarium. The two complexes are located on the Inca Beach near El Rodadero. The aquarium has more than 800 animals such as dolphins, sharks, sea turtles, sea lions, crustaceans, birds, fish, and all kinds of sea species.
On one hand, the museum exhibits a collection of dissecting species from the region and exclusive objects of the Tayrona Culture and its connection with the sea.
Walk through the valley, take the best photos and enjoy the beauty of that place. When going back, you don?t have to take the same road. Just go across the valley and you will exit by the shortest trail.
Even if you can get there by boat, the same institution offers the marine taxis service which can be taken in El Rodadero. The entrance ticket (transportation included) costs 47.000 COP for both Colombians and foreigners older than 4 years-old. Dolphin?s shows are at 10:30 am, 12:30 pm and 2:30 pm. There is a ticket that costs 35.000 COP, but it doesn?t include transportation.
It does not matter which museum you choose to visit in Santa Marta, just remember that they are sacred places where memory and history are honored, so it is important to behave and do not ignore behavior and entrance rules.
Actividades relacionadas
Estos son los las actividades relacionadas con el articulo
Articulos relacionados
Estos son los articulos relacionados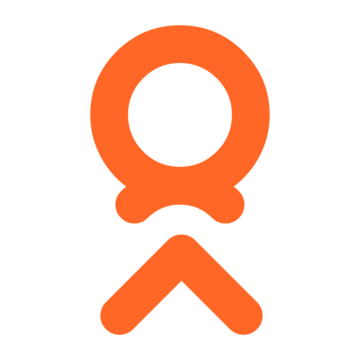 SUBSCRIBE
Receive all our promotions and news of interest.