Rafting in the Güejar River canyon, waterfalls, partying llanero
Basic Information:
Live the most extreme experience in the Department of Meta, in the Guejar River, a river that rises in the Sumapaz mountain range and where you can do activities such as rafting that, combined with a cultural touch, make it an unforgettable experience.
Time and place of departure:

7:00 a.m. to 8:00 a.m. Plateaus, Meta
Time and place of return:

5:00 pm Plateaus, Goal
Immediate Reservation
33 years of experience
---
$302.23 USD
Book only with the 50%
More information.
Day 1 - Rafting in the Güejar River Canyon
Around 7:00 am the tour of the Guejar river canyon will begin.
Once the staff has given you the personal protection equipment and given the pertinent instructions, you will begin your visit to the beautiful waterfalls that this place houses. During the tour you will be able to enjoy, contemplate and take many photographs of the magnificent landscapes that the Guejar River keeps for you, entering the Canyon, discovering large rock formations.
This activity is full of adrenaline due to the strong rapids that you will cross during various points of the route and that together with all the beauty of the landscape makes it a complete destination and desired by great adventurers. At the end, around 1:00 pm you will go to the Pueblo Chiquito accommodation where you can experience the plains landscape and enjoy a delicious dinner.
Day 2 - Ecological walk and waterfall tour
You will leave at 7:00 a.m. You will carry out hiking activities, enjoying beautiful natural landscapes along the way.
You will explore some waterfalls during the tour, you will have the opportunity to photograph the different wonders that you will find such as: the natural pools You will also go down the river in tubing and have a delicious typical lunch at the end of the activity.

At night, a Parrando llanero awaits you at your accommodation, which is a folkloric show of typical dances and llanera music that will make you move to the rhythm of the Joropo, accompanied by a bonfire and llanera dinner.
Day 3 - Hiking and tour of Charco Azul waterfalls
We will be picking you up between 7:00 a.m. and 8:00 a.m. at your place of accommodation, to leave there for your next adventure, where you will take ecological walks along bridle paths, crossing beautiful landscapes, visit some waterfalls and natural jacuzzis as well as a descent with a vest down the river so you can cool off with a delicious swim. After enjoying the Wonders of Güejar you will have a delicious typical lunch. This tour would take approximately 2 hours, after which you will return to Mesetas to organize everything and take you to the point where you will take the transport to return to your city of origin.
What does include
Transport

Local Transportation (to the activities to be carried out)

Accommodation

Lodging (1 night- rural accommodation)

Activities

Parrando Llanero (Typical dinner of the region, mamona meat, sample of drinks such as Llanero brandy and rice masato or Guarapo cane for over 18 years)
What does not include
Visits to unspecified destinations
Be punctual for the rafting activity (Due to regulations, if the activity is not started on time, it may be canceled)
Wear comfortable clothes that can get wet (Leggings, sweatshirt, long-sleeved jumpsuit, river shoes)
Bring change of clothes
For the tours: Wear closed shoes with a grippy sole and preferably ones that can get wet, sunscreen, a cap, lycra or a long-sleeved sweatshirt for the tours.
Not being under the influence of alcohol or psychoactive substances
People who are pregnant should refrain from these activities
Frequently Asked Questions about Rafting en el cañón del Río Güejar y cascadas Telares de cristal.
---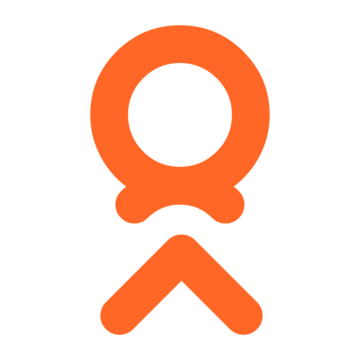 SUBSCRIBE
Receive all our promotions and news of interest.