Sal Jose del Guaviare Tour
Basic Information:
San José del Guaviare, located just 8 hours by bus from Bogotá and about 50 minutes by plane from the capital of Colombia, offers one of the greatest attractions of Colombia at the nature level. This destination is an excellent alternative to visit if you are looking for destinations like Caño Cristales.
Time and place of departure:

The tour starts from 08:30 am at the lodging place in San José del Guaviare.
Time and place of return:

The tour ends at 2:00 p.m. on the third day.
Make your price to reserve this tour
To reserve this tour you must fill in the contribution form or write us through the WhatsApp button so that some of our Baquian advisors make the reservation.
More information.
Day 1: Cerro Azul Paintings
Accommodation at the hotel in San José del Guaviare, one of the best in the area.
After breakfast, we start the adventure. The first day we made a journey of approximately 4 km.
We will visit one of the most amazing places of rock art, where you will find more than 150 meters of painting in different murals with more than 10 thousand years old, adventure in the dark through a cave 210 meters long and great view of the majestic jungle from the Cerro Azul viewpoint.
Lunch at approximately 1:00 p.m. and 3:30 p.m. you will be back at the hotel.

Day 2: Pink Dolphins in the Damas de Nare Lagoon
The second day the tour of San Jose del Guaviare begins at 08:00 am, this day we will have a journey of approximately 7 km. We will take a walk through the Amazon foothills jungle in which there is the possibility of seeing a great variety of flora and fauna such as primates and birds. Upon reaching the lagoon we will start a canoeing navigation where you can observe and interact with Amazonian dolphins (Inia geoffrensis), which spend the night in this lagoon all year round and there is a 99% chance of seeing them.
Type 17:30 you'll be back at the hotel.
Day 3: Rio de Colores and Puerta de Orión
On the third and last day of our excursion through San José del Guaviare we will start the adventure at 07:00 am, this day we will make a journey of approximately 3 km. A hike through a rocky outcrop awaits us in which a majestic river of colors stands out with aquatic plants (Macarenia clavigera) and the imposing Puerta de Orión. It should be noted that this flower is the same one that gives the color to the Caño Cristales river and the possibility of seeing it red is from mid-June to the end of November.
Our adventure through this wonderful destination ends at 2:00 p.m.
What does include
4x4 ground transportation.

Entrance to the sites to visit.

Contributions to indigenous communities.

2 nights of accommodation at the hotel "Quinto Nivel" in San José del Guaviare.
What does not include
Expenses not specified in the plan.
Yellow fever and tetanus vaccine.
Closed shoe with availability to wet.
Long sleeve shirt, umbrella and Cap.
Repellent and blocker.
Waterproof
Swimsuit or clothing for swimming.
Flashlight, camera, binoculars.
Frequently Asked Questions about Tour a San José del Guaviare
---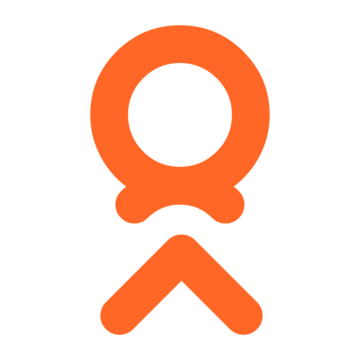 SUBSCRIBE
Receive all our promotions and news of interest.