3 destinations to get to know the snow in Colombia
3 destinations to get to know the snow in Colombia
Miér, 26 mayo 2021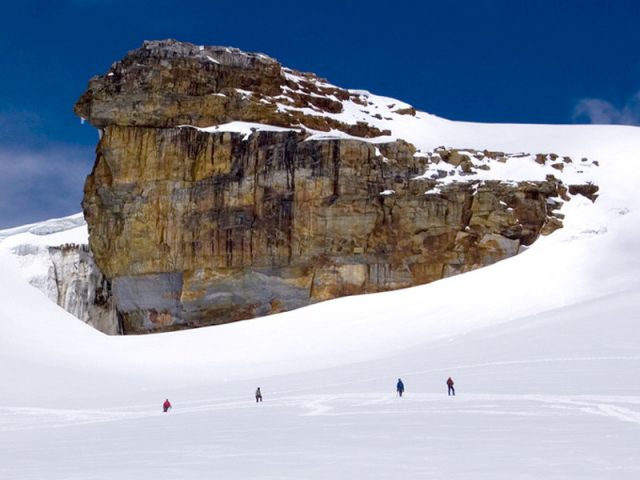 Like the sea, many people dream of knowing the snow , especially in countries like Colombia that, being located in the equatorial zone, have no seasons. However, the diversity in our country is so great that it has all the thermal floors; from the desert to the perpetual snow. All a charm! Next, we invite you to know 3 destinations in our country where you can go to know the snow in Colombia.
Read on and find out what they are.
Best destinations to know the snow in Colombia
Los Nevados National Natural Park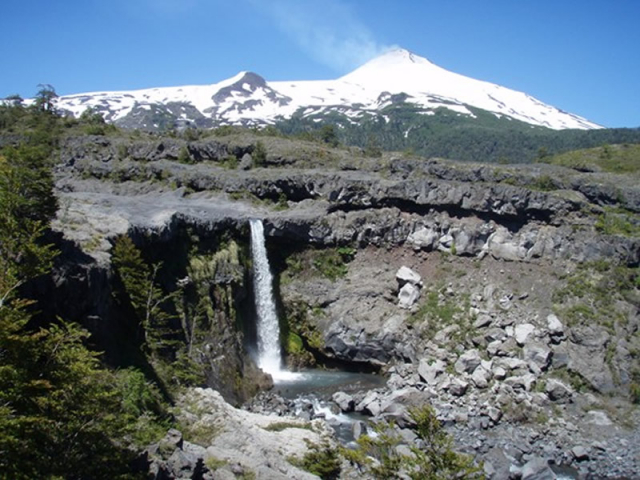 Los Nevados National Natural Park is one of the most visited natural destinations by travelers in Colombia . This park is located in the Eje Cafetero and is made up of the Nevado del Ruiz, the craters of La Olleta and La Piraña, the Nevado de Santa Isabel, the Nevado del Tolima and the Paramillos del Cisne, Santa Rosa and Quindío . That is, in a single destination, you have many options to know the snow in Colombia.
These places are distributed in the different territories that are part of the Coffee Axis and it is possible to access them through cities such as Manizales and Ibagué .
Sierra Nevada de Güican, El Cocuy and Chita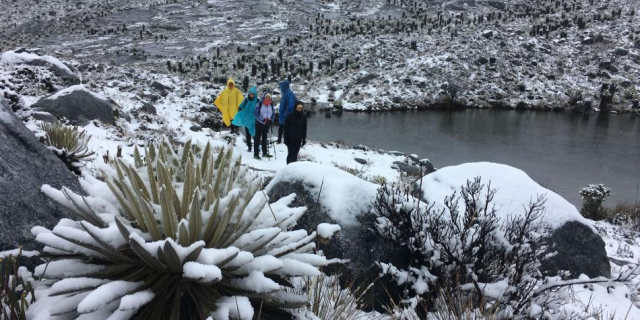 El Cocuy Natural Park and the entire Sierra Nevada de Güican is one of the best places to discover snow in Colombia . This place has a long list of snowy peaks to which it is possible to climb such as the Ritak U'wa White and Ritak U'wa Black. There are for all levels; either climbing in alpine mode or with simple hikes. In El Cocuy, in addition to the snow, you will see incredible landscapes with lagoons, plants and impressive rocks.
Sierra Nevada de Santa Marta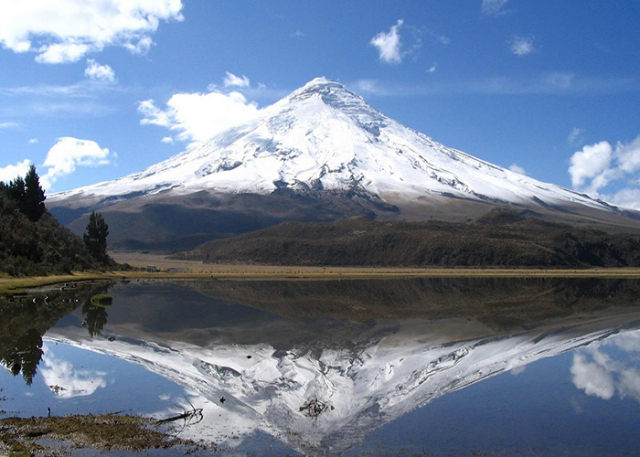 In the middle of the Caribbean coast, is the Sierra Nevada de Santa Marta National Natural Park ; the highest coastal mountain in the world, in which there are several snow-capped peaks that crown this great massif. Among the highest peaks are the Cristobal Colón and the Simón Bolívar , which have a height of 5,775 meters above sea level, with which they take the prize for the highest mountains in the country.
Although the snow-capped peaks of the Sierra Nevada de Santa Marta are not very visited, it is possible to visit them, however, as they are sacred territories for indigenous communities, you must speak with their authorities to obtain their permission.
Due to the climatic emergency and global warming, the Colombian snow-capped mountains are in danger of disappearing, so if you plan to visit them, remember to practice the principles of responsible tourism.
Actividades relacionadas
Estos son los las actividades relacionadas con el articulo
Articulos relacionados
Estos son los articulos relacionados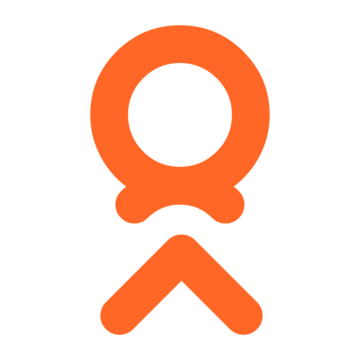 SUBSCRIBE
Receive all our promotions and news of interest.