How to get to Aguadas and what to do
How to get to Aguadas and what to do
Jue, 17 junio 2021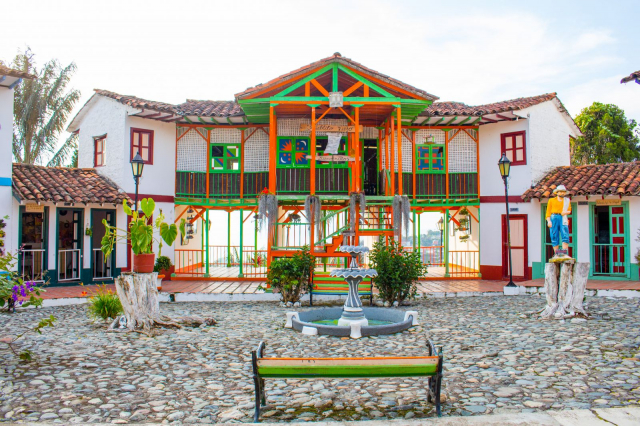 Aguadas , located in the department of Caldas , is one of the most fascinating municipalities in the country. Here different worlds such as the natural, the historical, the artisanal and the party world converge harmoniously and you can go from one to another in a matter of seconds without feeling that you have broken that harmony and that charm. In addition, Aguadas is part of the Network of Heritage Villages of Colombia , so it is always a destination to visit.
Aguadas is recognized, among other things, by Sombrero Aguadeño and the National Pasillo Festival. A getaway to this town is one of the best things you can do if you are visiting Manizales .
Here we tell you how to get to Aguadas and everything you can do in one of the most beautiful towns in the Eje Cafetero.
How to get to Aguadas?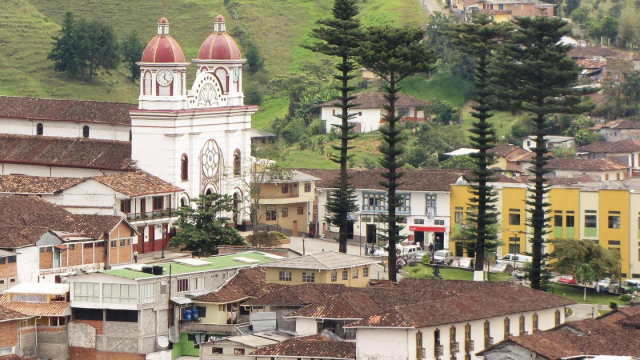 To get to Aguadas you must first be in Manizales , capital of the department of Caldas . Once you are there, you must go to the city's Transportation Terminal and take a direct bus to Aguadas . The trip takes around 4 hours and each way can cost COP 20,000.
What to do in Aguadas?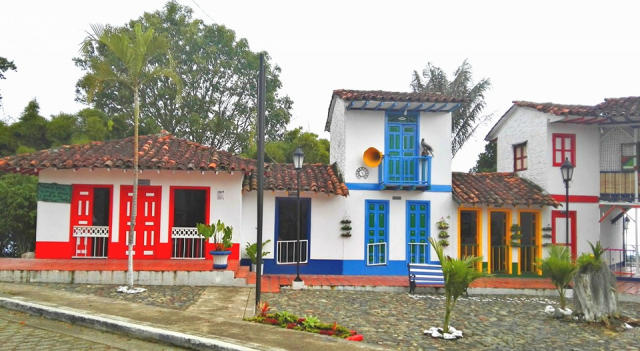 Aguadas is an ideal town to walk and get lost in its streets. It has many beautiful and unique corners to be discovered. However, some of the things you cannot miss on your visit to Aguadas is to stop admiring the beauty and architecture of the Church of the Immaculate with all its finishes and its two hexagonal towers that display the Bremen clock brought from Germany and that every six hours they interpret the Ave Maria de Lourdes.
Nor can you miss the Aguadas Museum , located a few steps from the Main Square and where you will learn a little more about the history of this municipality. There are also different indigenous remains and articles that date back more than 800 years.
You will find one of the most beautiful fountains in the entire region in the Plaza de Aguadas, the Parque de Bolívar. It was brought from New York in 1891 and since then it has elegantly adorned the daily lives of the inhabitants of this municipality.
Aguadas has two viewpoints, one called Pueblito Viejo , a replica of the one that exists on Cerro Nutibara in Medellín, and Monserrate . From these places you can contemplate the city and the entire Coffee Cultural Landscape ; Intangible Heritage of Humanity , the days when the fog has not covered everything; which happens almost every day of the year.
In addition, in Aguadas you will be able to know, immerse yourself in the culture and elaboration of the Aguadeño Hat and, why not? Take one as a souvenir or as a souvenir to give as a gift.
Actividades relacionadas
Estos son los las actividades relacionadas con el articulo
Articulos relacionados
Estos son los articulos relacionados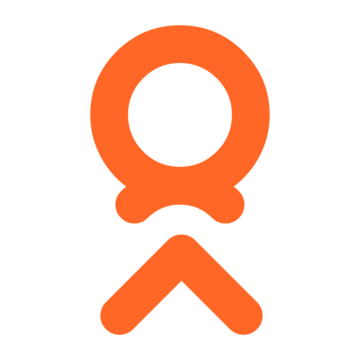 SUBSCRIBE
Receive all our promotions and news of interest.