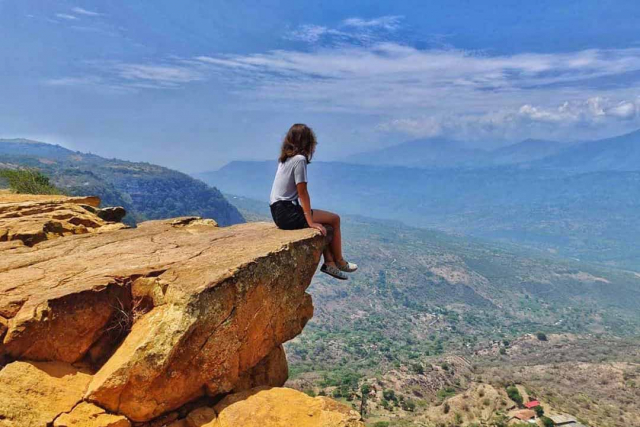 How to get to the Salto del Mico, a charming viewpoint in Barichara
El Salto del Mico is one of the most important and spectacular viewpoints found in Santander . It is formed by a set of rocks that will allow you to appreciate a unique view of the beautiful landscapes of Santander . As if it were, from the Salto del Mico , you will be able to appreciate the Suarez River Canyon and the towns of Zapatoca and Galán.
In the Salto del Mico you can have an experience full of adventure, adrenaline and unforgettable memories. Here you will experience an indescribable feeling of freedom and thanks to its colorful landscapes you will be enchanted.
El Salto del Mico is one of the favorite destinations for photography lovers . Here you will be able to contemplate not only the most beautiful landscapes of the department, but also the most beautiful sunsets and sunrises of Santander.
Keep reading and discover how to get to the Salto del Mico.
How to get to the Salto del Mico?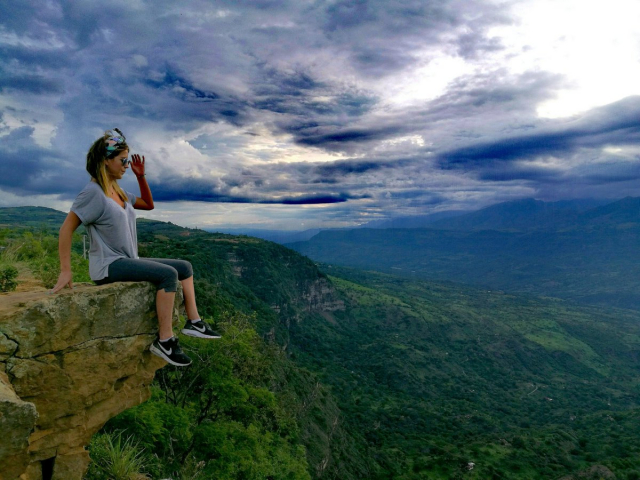 El Salto del Mico is located near the municipality of Barichara , one of the most beautiful Heritage Towns of Colombia that you can find in the country. Getting to this magical town is easy; You just have to take a direct bus from Bucaramanga to Barichara . The journey costs 28,000 COP on average and the trip takes about 45 minutes.
Once in the town you can take a transport or take a walk to the Salto del Mico , following the central road.
Recommendations to visit the Salto del Mico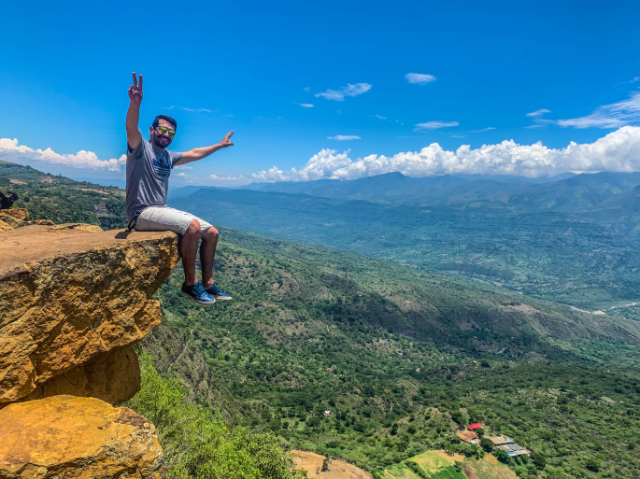 Incorporate this plan to get to know the Salto del Mico within your travel itinerary to Barichara.
Leave early so you can enjoy the weather and birdsong in the morning.
Do not forget to bring plenty of water, comfortable clothing, hiking boots or tennis shoes with good grip, and some candy to have energy.
Take a good camera or cell phone that allows you to capture the best natural landscapes in Santander.
Bring your personal documents, medical insurance and / or health card.
Take care of your personal belongings; they are not going to fall.
Be careful when you approach the viewpoint; do not do dangerous maneuvers that put your physical integrity at risk.
The Salto del Mico is not recommended for people who suffer from vertigo or fear of heights, since the feeling of emptiness is impressive.