How to get to Old Providence Mcbean Lagon Natural National Park
How to get to Old Providence Mcbean Lagon Natural National Park
Jue, 16 mayo 2019
The Old Providence Natural Park is the only protected area that is located in the insular region of Colombia, and that among other things is part of one of the most important Biosphere Reserves of Colombia. Old Providence is a destination that must be known in Colombia , it is relatively small but it offers landscapes that impact andfill you with peace.
It may interest you: The best destinations for backpackers in Colombia.
Then we tell you how to get to Old Providence Park, what to do, costs and all the information you need to know this paradise in the Colombian Caribbean.
How to get to the Old Providence Natural Park?
Old Providence is located on the island of Providencia , less than 30 minutes away from San Andres by plane, or four hours in katamaran to. So to get to the Old Providence Park you must first get to San Andrés and then to Providencia.
Once in Providencia, you can take any vehicle or even walk to the entrance of Old Provience Park . Once there, you can choose which sector to go to if you have to walk or take a boat, for example to Cayo Cangrejo and the marine area of the park you can only go by kayak or tourist boats, as well as to the McBean Lagoon, but for the mangrove areas of McBean or Iron Wood Hill you can go walking through the Rocky Point sector.
The truth is that each of these sites is beautiful and deserves to be visited, so if you are visiting Providencia and you have the time, do not hesitate and venture out to see Old Providence Park in its entirety.
The cost of entry to the Old Providence Natural Park is 5,000 COP for Colombians or foreigners residing in the country up to 25 years and 11,000 COP for those over 25 years. For foreign visitors the entrance to Old Providence is 18,000 COP.
What to do in Old Providence?
In the Old Providence Park you can do snorkeling, diving, hiking, observation of fauna and flora, different nautical activities such as kayaking, taking pictures and videos, research and much more, but the real charm and plan is to know the different places that make up the park and will leave you breathless when you see f such beauty together in one place.
Admiring its transparent blue sea and taking different tonalities is one of the main reasons for visiting the Old Providence Park , because here you can also get the chance to see many species of fish and reefs that can be seen just by looking at the water.
One of the points you can not miss is the Mangrove of Macbean , which is the best preserved of the whole island and here you can see more clearly the third largest barrier reef in the world. Then we have Cayo Cangrejo , one of the most beautiful cays in Colombia and it is located a few minutes from the park by kayak or boat, its rock formations, coconut palms and the large number of crabs that you can see make it one of the most visited sites for the tourists.
Iron Wood Hill is another place that you can not miss and the most impressive. It is a mountain from which you can see the whole park and also take impressive pictures of the landscape and its sea of seven colors, also in this sector you can see a type of forest that is not seen anywhere else on the island, and obviously you will see many more species of corals, algae and sponges of different sizes, colors and shapes.
Recommendations for visiting Old Providence
The Old Providence Park is a protected and very fragile area therefore in your visit you must take care of it and do not throw garbage, extract or mistreat the plants and any other body that is part of the park. This can be punished with harsh penalties.
If you are going to do snorkeling or diving, try to stay away from the coral reefs since these are too fragile and delicate and if any damage will take many years to grow, which will affect the local marine life.
Bring sunscreen, cool clothes for warm weather and of course bathing suit.
Actividades relacionadas
Estos son los las actividades relacionadas con el articulo
Articulos relacionados
Estos son los articulos relacionados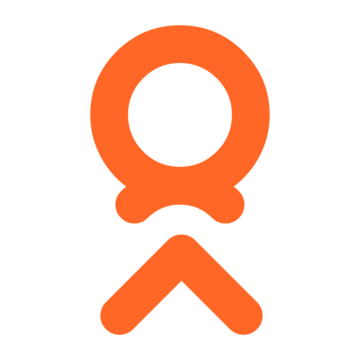 SUBSCRIBE
Receive all our promotions and news of interest.