How to get to Ciénaga, Magdalena and what to do in the capital of magical realism
How to get to Ciénaga, Magdalena and what to do in the capital of magical realism
Vie, 14 septiembre 2018
Can you imagine arriving, walking, and getting to know a place that was the inspiration for one of the biggest literature works of our time? Imagine yourself walking in the streets, squares, and houses of which a Nobel Prize winner took his inspiration from to give life to its characters. Maybe you already know, by the heading, what place and writer we are talking about. We are talking about Ciénaga, the magic realism world capital, and of course about Gabriel Garcia Márquez.
You might be interested in: Books for traveling; a selected list to start the journey and explore the world.
However, Ciénaga, is not only famous for having inspired Cien años de Soledad, but also because it is considered as one of the most beautiful towns in Colombia; in fact, it makes part, together with other 16, of the Heritage Towns Network in Colombia.
You might be interested in: What to do in Colombia when you come for the first time. Places and cities
Ciénaga is a city that takes us to the past; a warm place full of historical, architectural, urban, environmental, and social values.
That is why, if you are in Santa Marta, you cannot miss the chance of visiting Ciénaga. It is totally worth it and we will tell you everything you need to now: how to get to Ciénaga and what to do once you are there.
How to get to Ciénaga?
If you are in Santa Marta, you only need to go to Bus Terminal and take a bus to Ciénaga, it cost 2.000 COP and you will be in Ciénaga in less than 45 minutes. You can also get to Ciénaga from Barranquilla, whether from the Bus Terminal or from any of the transportation companies in the city; just tell the driver you are going to Ciénaga. The bus ticket costs around 10.000 COP and 15.000 COP.
You can also get to Ciénaga by car. Just turn on your GPS and you are good to go.
What to do in Ciénaga?
The main activity to do in Ciénaga is to walk around its streets and big houses from colonial times and from the belle poque bananera that are still intact, for example, the Logia Masónica mansion, which is a complete jewel of Ciénaga.
Another mansion that you have to go during your visit to Ciénaga is the famous Casa del Diablo, a large republican-looking corner house that is in ruins, but its construction is surrounded by a supernatural history; that includes the devil, of course, and even today fascinates locals and visitors.
Another place to visit in Ciénaga is the Templete and the San Juan Bautista Church, two architectural examples of the banana bonanza, the Old Railway Station. The Archaeological Site Papare and the Martires Monument of the banana plantations are also in the old part of the city.
To wrap up the day, take a nice walk across the Camellón de Ciénaga and finish the afternoon in the Balneario de Costa Verde, a must-visit destination in Ciénaga. This place is the cradle of wonderful landscapes; it also takes you to the boca del rio where Córdoba river, la Ciénaga Grande, and hundreds of small streams flow into.
The bonus
Another attraction in Ciénaga is the Ciénaga Grande of Santa Marta, one of the Colombian Biosphere Reserves; you can visit it and do some birdwatching, in addition to visiting some of the stilt-house-towns surrounding it.
When you get to Ciénaga, you can take a moto-taxi (essentially hitching a ride on the back of someone's motorbike) or the famous 'bici-taxis'  to get to the historic center or other places which are not that close; the town is really small and it is hot during the day. But, if you like to walk, a good hat and some sunscreen should do the work.
Actividades relacionadas
Estos son los las actividades relacionadas con el articulo
Articulos relacionados
Estos son los articulos relacionados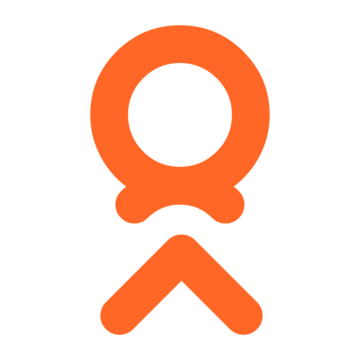 SUBSCRIBE
Receive all our promotions and news of interest.