How to get to Gorgona Island and what to do in this natural park
How to get to Gorgona Island and what to do in this natural park
Lun, 20 mayo 2019
Isla Gorgona is a paradise that hosts a rich extension of fauna and flora, both continental and marine, it is next to Malpelo , the only two islands in Colombia located in the Colombian Pacific. And although today it is a paradise for ecotourism , it was not always like that, because for more than 20 years, it was the home of the most feared prison in the country, which ruins are covered with moss and green jungle.
You may be interested: These are the best destinations to travel alone in Colombia.
Isla Gorgona owes its name to Francisco Pizarro who in his expedition realized the large number of snakes that lived here and reminded him of the creatures of Greek mythology that instead of hair they had snakes, however, Isla Gorgona is a destination attractive and very different to visit, especially for the unique experiences that you can live here and that we will tell you below, but not before telling you how to get to Gorgona Island and some recommendations.
How to get to Gorgona Island?
To get to Gorgona Island you have three options. The first is to take a boat to Isla Gorgona from Guapi , municipality of the department of Cauca . This trip takes about an hour and a half since it leaves the Guapi River and takes the open sea. To get to Guapi you can do it from Cali or from Popayan , taking a bus in the transport terminal.
The second option is to go to the port of Buenaventura, in the Valle del Cauca and take a speed boat to Isla Gorgona . They only sell this tour as a round trip to Gorgona Island and it costs 245,000 COP. The third one is to take a boat from the port of Buenaventura to the island. This trip is a bit slower, lasts 12 hours and the ticket costs 150,000 COP approximately.
You must bear in mind that boat trips to Isla Gorgona are not so frequent and only leave if they have full quota, that for the trip that leaves Guapi there are 6 places and 15 from Buenaventura . Another recommendation in this aspect is that the boats can only leave until 2:00 pm, so it's better to wake up early. The best you can do is hire a tour to Isla Gorgona with everything included.
What to do in Gorgona Island?
To the Gorgona Island peoples go mainly to rest and connect with nature and also with an amazing part of the history of Colombia. So, the plans and activities to do in Isla Gorgona are, visit the old jail, this is possible thanks to the accompaniment of the park guides. You can also practice snorkeling and diving, as this island is home to a very rich and varied marine life.
The beaches are other of the plans in Isla Gorgona , especially Playa Blanca and Playa Palmeras , which stand out for their turquoise and calm waters, ideal to relax and rest, since they are places of unparalleled beauty, thanks to the vegetation that there is in the place. From Palmeras, you can see, for example, the Islet of Gorgonilla , which is located on the south side of the island and is the habitat of different species of birds. Unfortunately the islet is not open to the public.
It may interest you: The best routes for trekking in Colombia.
And one of the best things to do in Isla Gorgona is the observation and sighting of whales that arrive in Colombian Pacific waters between the months of June and November to rest, reproduce and give birth to their calves, which is an amazing experience.
Tips to keep in mind
To enter the island you must be vaccinated against yellow fever and tetanus at least ten days before the trip.
The entrance fee to the Gorgona Island National Natural Park is 21,000 COP for adults and foreigners living in Colombia, 13,000 COP for children from 5 to 12 years and 51,000 COP for foreign tourists, while children under 5 years and adults over 65 years do not have to pay. These values must be paid if you do not go with any tour.
Remember to wear comfortable and fresh clothes, as well as good tennis or closed shoes, bathing suit, sun block, repellent, sunglasses, flashlight and a good camera or cell phone with enough battery to take incredible photos.
If you want to take a tour, you must always be accompanied by a guide and only go through the marked trails for such purpose, otherwise, the Park is not responsible for any accidents that may occur.
If you suffer from dizziness, take pills to avoid it when you go in the boat , but anyway, bring a kit with some pills for pain and / or bad stomach just in case.
In the park there are cabins that serve as accommodation and are included in the tours to Isla Gorgona if you hire one. Restaurant service is also offered.
Remember that Gorgona is a protected area, therefore, try to make as little environmental disturbance as possible by picking up trash and taking it with you back from the island, as well as not making bonfires and listening to music on amplifying devices.
Enter our blog if you want to find more travel guides for Colombia.
Actividades relacionadas
Estos son los las actividades relacionadas con el articulo
Articulos relacionados
Estos son los articulos relacionados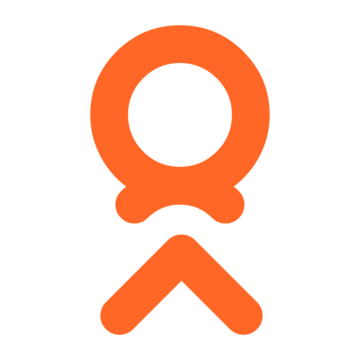 SUBSCRIBE
Receive all our promotions and news of interest.