Lost city trek for 4 days
Basic Information:
The Lost City is a holy temple, a land of spiritual charm that our elder brothers left us, to explore, contemplate and enjoy this majestic place. Upon arriving at this place you must keep supreme respect and thus you will have the opportunity to feel the magic and energy that is breathed there. For us the wisdom of our ancestors is supremely important, we strive to keep its archeological ruins intact and we care to preserve the environment in peace and harmony, sustainability is what will ensure that future generations can get to enjoy this wonderful place. 
Time and place of departure:

Departure: Hotel pickup Pickup time: 8:00 am to 8:45 am
Time and place of return:

4:00 pm Return to most hotels and hostels. Last point the office of Baquianos Travel & Adventure. Consult for transport to places outside the urban perimeter.
Immediate Reservation
33 years of experience
---
$435.13 USD
Book only with the 10%
More information.
DAY 1
Approximate time: Santa Marta - Mamey (3 hours by car); Mamey to Camp 1 (4 hs.)

Lost City tour starts from the moment we pick you up or that you arrive to our office, from here we start an approximate 3 hour journey by jeep to El Mamey, where we will
start our walk of around 7.6 km (4.7 miles). Halfway along the trekking we will make our first stop at the 3 Cruces viewpoint, there we will enjoy delicious fruits and continue to the first cabin "Adan" or "Alfredo" a few minutes later, where we will spend our first night. During this journey we will enjoy a refreshing bath at the natural pools that the Sierra Nevada de Santa Marta offers us.

Camp facilities: Electricity, bathrooms including showers.
 
DAY 2
Approximate time: Camp 1 to Camp 2 (3 hours); Camp 2 to Mutanyi (20 min.); Mutanyi to Camp 3 "Paradise Teyuna" (5 hours).

After breakfast another adventure awaits for us, beginning our journey walking from the first camp to the second "Cabaña Wiwa"; where we can enjoy a refreshing swim in the Buritaca River while we wait for lunch. After a short rest, our adventure continues into the Sierra Nevada, bordering ?Mutanyi?, an indigenous Kogui village. Then we will head towards the third camp ?Paraíso Teyuna? where we will spend our second day.
 
Camp facilities: Bathrooms and showers, electricity powered by a generator (from 6 pm / 9pm.)

DAY 3
Approximate time: Camp 3 to Ciudad Perdida (1 hs.); Tour in the Archaeological Park (3 hours); Camp 3 to Camp 2 (4 hours)

Very early in the morning we will have breakfast and begin our 2 km (1.24 miles) journey, initiating the ascent towards our goal, Teyuna ? Ciudad Perdida. Climbing
1.200 steps that will lead us to this majestic stone settlement in which we find interconnected roads, retaining walls and circle-shape terraces where the dwellings of
the ancient Tayronas rested, all surrounded by a magical forest with its unique flora and fauna. This offers us different views and landscapes that go from fantastic sunny gaps in the middle of the jungle to cloud forest covered by stunning vegetation. Here we could meet the Mamo, leader and protector of Mother Nature. After our tour we
begin our descent to the third camp.

Camp facilities: Electricity, bathrooms, and showers (limited).

DAY 4
Approximate time: Camp 2 to El Mamey (6 hours)

Our adventure in the Sierra Nevada de Santa Marta is coming to an end. After having breakfast you will begin a 2 hours hike towards Adán or Alfredo camp (where you slept the first night). Once there you will have a quick break (snacks with fruits and water), continuing for another 4 hours all the way back to El Mamey where you will have lunch and board a 4x4 truck that will bring you back to Santa Marta.

*Note: Some camps have wifi service (extra charge)
What does include
Round-trip transportation Santa Marta - El Mamey - Santa Marta

Pick-up and drop-off service at almost all Santa Marta hotels and hostels.

Meals per person (3 breakfasts, 4 lunches, 3 dinners)

Accommodation 3 nights in open-air huts on the ecoturistic trail (Bunk bed or hammock with net)

Spanish - English translator (if required)

Traveller's assistance insurance

Entrance to the National Archaeological Park of "Teyuna" Ciudad Perdida issued by the ICANH 

Contribution to the local and indigenous communities of the trail

Luggage deposit and locker service in Santa Marta
What does not include
Beverages such as beers, soft drinks, juices, bottled water, energy drinks, etc.

Mule transportation for people or backpacks.

Meeting with the Mamo (indigenous leader)

Pick-up and drop-off transportation to Bonda, Buritaca, Minca or Palomino (check the availability for this service)

Any service not specified in this plan
Wear appropriate clothing and footwear for the conditions described and your personal care items, remember to take only what is necessary.
Respect the beliefs, customs, symbols, sacred sites and the right to privacy of those who live in the region, for example, taking photographs of the natives can only be taken under their authorization. 
Take care of the fauna and flora, as & iacute; as of the archaeological and facilities.
Inform the agency in advance about your food preferences and / or any pathology or allergy you present; the tour is not Recommended for pregnant women, people with heart disease, digestive or respiratory problems. Include the medications you should take, the guides are not authorized to prescribe or supply them.
The tour includes travel assistance insurance, however, in case of being insured by an international or other policy, please notify it before the tour departure to facilitate the management in case of accident.
Your documents and valuables are not necessary to bring for the tour, keep them in a safe place, the agency provides luggage storage at no additional cost. Already on the tour, take care and est & eacute; Attentive to your belongings, the agency is not responsible for loss or damage.
If you are going to take pictures or make videos, remember to have enough memory.
If you come with children, consult your advisor that it will be most convenient for everyone to enjoy the tour.
Stay close to the group, follow the instructions and recommendations of the guide, walk on authorized trails.
Keep in mind that the mule service for transporting luggage or people, as well as as motorcycle transportation, they are not offered by the agency and are not included in the tour unless otherwise indicated; The use of motorcycles or mules is an agreement between the tourist and the person who provides the service on the trail. therefore it will be Only those parties are responsible for any eventuality (accidents, poor service, etc.) that may arise. Moreover, assistance insurance does not cover injuries caused by the use of transport on motorcycles or pack animals.
Take care of your diet on the day before the tour, avoid foods that could cause you indigestion, intoxication or another adverse reaction, also avoid getting drunk or start the tour under the effects of hallucination substances. genas.
During the tour avoid activities that jeopardize your physical integrity, such as jumps from great heights, climbing trees or others.
If you find animals on the path, do not feed them. Avoid the use of soaps, shampoos and others while being soaked; bathing in the rivers.
Dispose of garbage at the points for this, avoid the use of plastic bags and use environmentally friendly products, preferably bring the waste generated back to the city to reduce the burden of waste in this area.
Frequently Asked Questions about Tour a Ciudad Perdida 4 días
---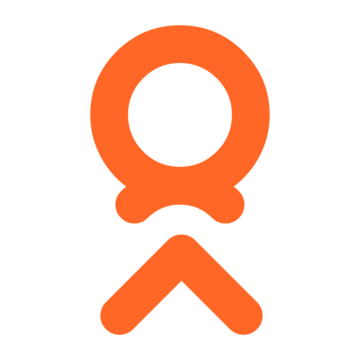 SUBSCRIBE
Receive all our promotions and news of interest.