T he Cerro Quininí is an incredible place to visit in Cundinamarca . It is a unique and special destination where nature, tradition and ancestral history come together in one place. In this place, today a Forest Reserve , the indigenous Panches lived where they formed their society and of which only their traces remained in the form of petroglyphs and cave paintings that you will find on your visit to this place.
This imposing mountain was the center of offerings and praises for this indigenous culture. In turn, the Cerro de Quininí has a very special attraction because, according to tradition, it was at that point where the Panches worshiped the Moon goddess.
Visiting Cerro Quininí is an ideal plan if you want to know almost unknown, majestic and totally charming places. Read on and discover how to get there and what to do at Cerro Quininí.
How to get to Cerro Quininí?
This destination is located in the municipality of Tibacuy in the department of Cundinamarca and near Bogotá , exactly 90 minutes away. To get to Cerro Quininí , you have two options: One is to take an inter-municipal bus from Bogotá to Fusagasugá and there take a bus to El Ocobo . You tell the driver to drop you off at the entrance to Quininí Park and voila, once you get off you must walk to the entrance.
Another option is to take a bus at the South Terminal of Bogotoá bound for Silvania . This ticket costs 16,000 COP and takes an hour and a half to arrive. Once in the municipality, you must take a bus to the nature reserve.
Once there you must pay 5,000 COP to enter Cerro Quininí.
What to do in Cerro Quininí?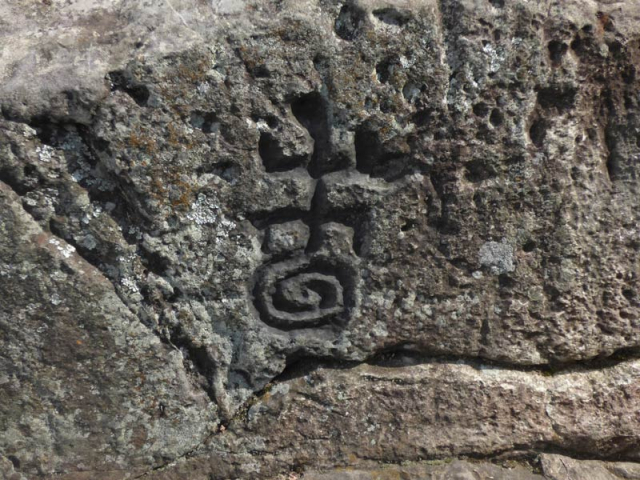 Cerro Quininí is an ideal destination for an ecological walk and admire some of the attractions of this place. Among which are:
The cave of the Panches or the cave of Mohan , where it is said, the Panches warriors hid their treasures.
The Pico del Aguila ; one of the most visited places was the vortex so that the souls of the dead could transcend.
Piedra del Gritadero , where the Panches carried out their power rituals.
Piedra del Parto , a place where women brought their children to life.
Lavapatas Stone , where the warriors cleaned their souls before going to the rites.
And not only this, also, on your tour of Cerro Quininí , you will find carved rocks, petroglyphs and rock art that left this community as a legacy.
In addition, in the Cerro Quininí Park you can do other activities such as bird watching , the Coffee Route and the Panche Route , which will take you through ancient royal roads and sacred places that will bring you closer to the history and way of life of this ancestral culture .
As if that were not enough, from many points of Cerro Quininí you can see spectacular landscapes that go from Los Nevados National Park and the Magdalena River valley to the largest moor in the world.
If what you would like is to sleep on Cerro Quininí , don't worry, there you can do it. The Park has different camping areas such as Bosque de los Robles or Piedra del Gritadero. There you can spend a quiet night, breathing pure air and sheltered by the brightest stars that cover the night sky.
Recommendations to visit Cerro Quininí
It is important that for your visit to Cerro Quininí you bring your own provisions of food and enough water, since within the reserve it is impossible to find a store.
In the same way, do not forget to bring a warm jacket and clothes for the cold in case you decide to stay the night at Cerro Quininí. Do not forget, good trekking or tennis boots with good grip, protection elements for the sun and rain.