How to get to Pionono Park in Sopó and what to do
How to get to Pionono Park in Sopó and what to do
Miér, 10 febrero 2021
The Pionono Park is a great ecological reserve that is in the highest point of Sopó ; it is between 2800 and 3250 meters above sea level. Its geological and atmospheric characteristics have made it a destination for lovers of ecotourism and nature.
Visiting the Pionono Park is having the feeling of being far from the city even though the municipality of Sopó is just a few meters away. There the fauna and flora is so dense and rich that it makes anyone fall in love and one feels as if one were very close to heaven.
Being the highest point in Sopó , from the Pionono Park you can get beautiful views of the entire municipality and you can even see other nearby towns such as Guatavita, Sesquilé, Nemocón and Zipaquirá, as well as the Tominé Reservoir, among others.
Visiting and touring the Pionono Park is a perfect plan to do near Bogotá for a weekend. Find out how to get there and what to do in this wonderful destination below.
How to get to the Piononó Park?
The starting point to get to the Pionono Park is the municipality of Sopó , where you must find yourself to start your adventure to this ecological park . However, if you don't have a car, to get to Sopó , you have to take a direct bus from Portal Norte in Bogotá . You can tell the driver to drop you off in front of the Sopó Hospital or get off at the last stop.
Once in Sopó you can get to Pionono Park on foot or by taxi. In general, the walk is not long and there are several routes that will take you directly there. If this is your first time visiting the municipality, don't worry, there are good signs on the roads that indicate the way to Pionono Park . A taxi has a value of approximately 15,000 COP and it only takes a few minutes to arrive.
What to do in the Pionono Park?
In this beautiful destination you have many activities and things to do ; the most important is to go hiking and let yourself fall in love with the landscapes and charms of the park. However, during your adventure here, you can walk to the three viewpoints of the Pionono Park ; one more surprising than the previous one and from where you will have unparalleled panoramic views and feel the pure air enter your entire body.
Inside the Pionono Park you can also go sighting of fauna and flora , as well as camping . And in fact, this place is one of the best places to camp near Bogotá where you can dream and sleep under a sky full of stars and next to a warm bonfire.
Other activities that can be done near the Pionono Park is paragliding ; for lovers of extreme sports , and walking around the town or visiting Cabaña Alpina for the less adventurous.
recommendations
The Pionono Park is its own natural space for rest, relaxation, meditation and connection with nature, so you cannot listen to loud music, leave garbage, smoke and / or consume alcohol and other psychoactive substances. Remember to be a responsible traveler.
At the entrance you can take the services of a local guide who will teach you about the biodiversity present in the park and some stories, legends and curious facts about it.
It is open from Wednesday to Sunday and holidays from 9:00 am to 4:30 pm. The entrance to the Pionono Park has a value of 5,200 COP per person. Children under 12 years old and adults over 60 years old, as well as people from Sopó enter free.
The right to camp in Pionono Park is 26,000 COP per person per night.
The park does not have parking but you can leave the car outside on the road. There are always people taking care of it. If you are going to camp, you can take the car to the camping area.
Actividades relacionadas
Estos son los las actividades relacionadas con el articulo
Articulos relacionados
Estos son los articulos relacionados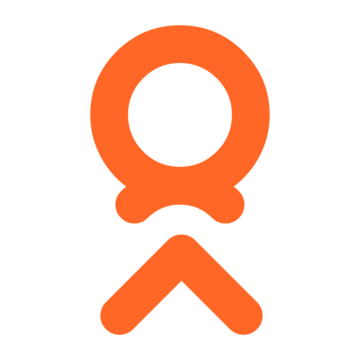 SUBSCRIBE
Receive all our promotions and news of interest.