The lakes and lagoons of Colombia are other places in the country that you should know. They not only offer you new sensations, but they are also places where the combination of mountains, with their clear waters create spectacular landscapes unlikely to forget and also the feeling of being able to connect with nature.
You may be interested: Cities and places to visit in Colombia in 2019.
That's why we invite you to know these incredible lakes and lagoons of Colombia so you can experince a different day.
You may be interested: Biosphere Reserves in Colombia, where they are and what they are.
Lakes and lagoons of Colombia
Lake of Tota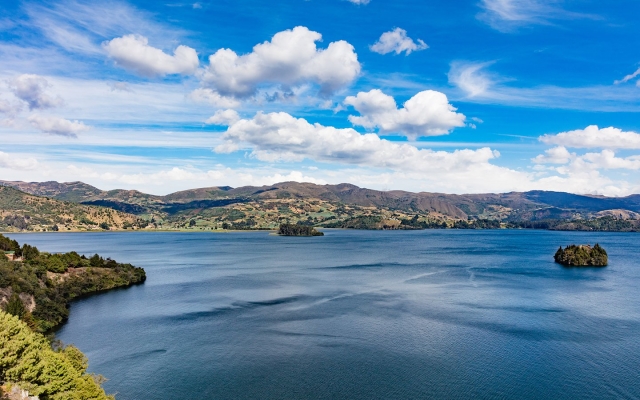 Lake Tota is probably one of the best lagoons in the country. It is the only largest natural lake in Colombia, and as if that was not enough, it has a beautiful white sand beach that makes it a tourist attraction. It is located near Bogotá, so it is a must visit if you are visiting the capital.
It may interest you: The best and most incredible places to camp in Colombia.
Lake calima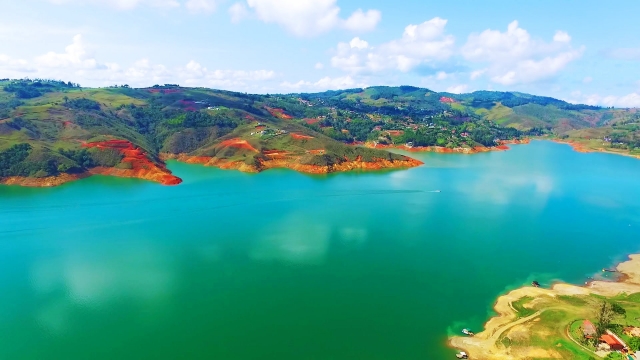 For its part, Lake Calima is another of the most spectacular lagoons in Colombia . Not only is it the largest artificial lagoon in the country, but it has the fastest winds in Latin America and third in the world, making it an ideal place to practice water sports such as windsurfing, sailing and water skiing. It is located in El Darien, in the department of Valle del Cauca and its wide variety of activities and landscapes is something you will not want to miss.
Lake of Tarapoto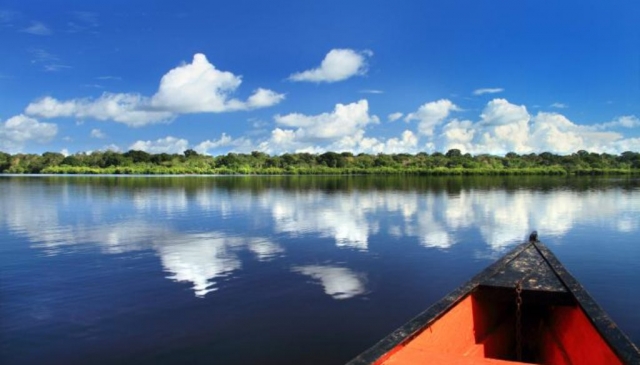 From the Amazon is another of the most beautiful lagoons in Colombia that you can see. Going through it produces a great satisfaction, due to the exuberant amount of fauna and flora that it houses; is the only place in Colombia where you can see pink dolphins more easily, black caimans and jaguars, among many other species.
It may interest you: The best routes for trekking in Colombia.
Laguna Guatavita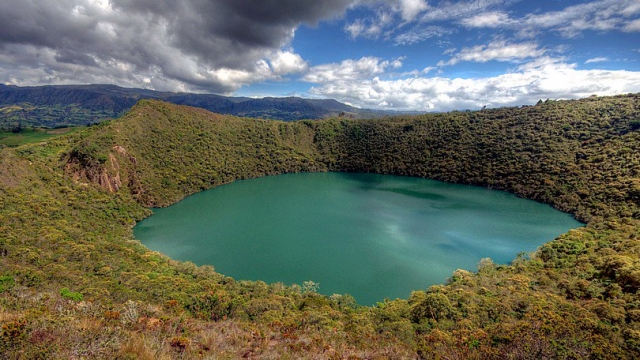 The Guatavita lagoon , located in the municipality of Guatavita, is another of the places near Bogotá that you must visit, not only for the beauty of it, but also for th mysterious legend that hides behind it. This lake is, perhaps, one of the most famous lagoons in Colombia among tourists.
If you are traveling through Colombia, know what are the plans that you can not stop doing , among which you can visit the UNESCO World Heritage monuments. If you like history you can not miss visiting the oldest cities in Colombia , or you can also travel through the liberating route . And if you are traveling alone in Colombia do not worry, here are excellent places for you.