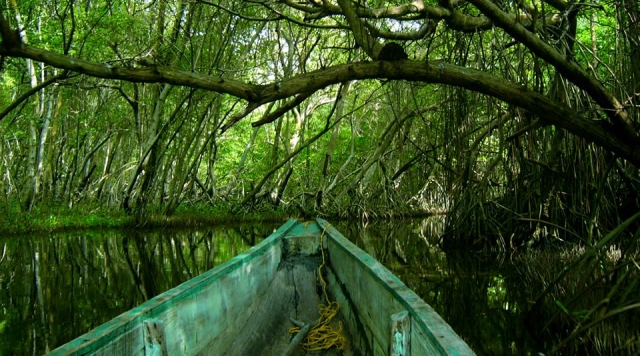 Reasons to visit the Salamanca Island Natural National Park
The Isla de Salamanca Natural Park is a perfect setting for the practice of ecotourism in Colombia . It is located in the municipality of Pueblo Viejo, between the cities of Santa Marta and Barranquilla , for which it received the nickname "Via Parque" because it is possible to see part of its mangroves, forests and beaches while traveling from one city to another.
It may interest you: What is responsible tourism and tips for practicing it.
The Island of Salamanca is one of the islands in Colombia , where although it is not suitable for resting or to spend a heavenly vacation, it does shows the diversity in terms of fauna and flora that Colombia has . If you need more reasons to visit the Isla de Salamanca Natural Park , keep reading this article.
Why visit the Isla de Salamanca Park?
It is an ideal place for bird watching in Santa Marta , and in general to observe all kinds of fauna, since it has been identified that it has around 98 species of invertebrates, 9 of amphibians, 35 species of reptiles, more than 140 species of fish, 33 of mammals, and more than 199 species of birds in which they are endemic, migratory and local.
Hiking in Isla Salamanca is another activity that can be done, it has several trails such as Los Cocos and the lagoon complex that are especially attractive for tourists, because of its privileged location and great variety of ecosystem that can be observed. You can also visit the beaches of Cangarú and Onaca.
The Isla de Salamanca Park has shelters and special habitats where you can observe species in danger of extinction.
The richness and importance of the Island of Salamanca is reflected by the large number of unique landscapes that can be seen here, such as the various types of mangroves, the marine area; which occupies 50% of the total area of the park, the vegetation associated with the water, the swamps, and a network of pipes that include Clarín Nuevo , Clarín Viejo , El Dedo , Las Lanchas , El Torno and Los Almendros .
Recommendations to visit the Island of Salamanca
Always stay within the designated areas in the park and follow the advice of both the park officials and the guide who will accompany you on the tour.
Do not feed the animals, or leave trash inside the park.
The vaccine against yellow fever and tetanus are obligatory for the entrance to the Isla de Salamanca park.
You can not enter the park with alcoholic beverages or psychoactive substances, or under the effect of any of them.
Remember to bring sunscreen, mosquito repellent, water and fresh clothes, as well as a bag to protect your electronic equipment and camera to prevent moisture and salt from damaging it.
The entrance fee to Isla Salamanca Park for Colombians or foreign residents up to 25 years is 12,500 COP, for those over 25 years 18,500 COP and for non-resident foreigners in Colombia 52,500 COP.
Discover other guides and travel destinations in Colombia by entering this link.