Tour to the Salt Cathedral of Zipaquira from Bogota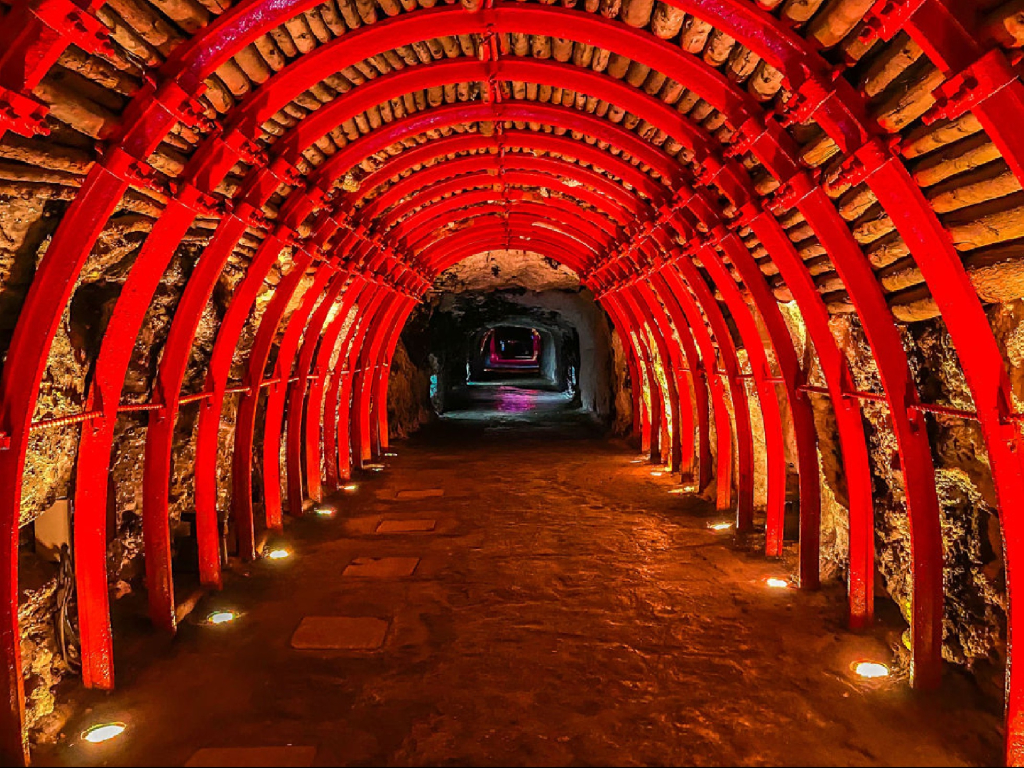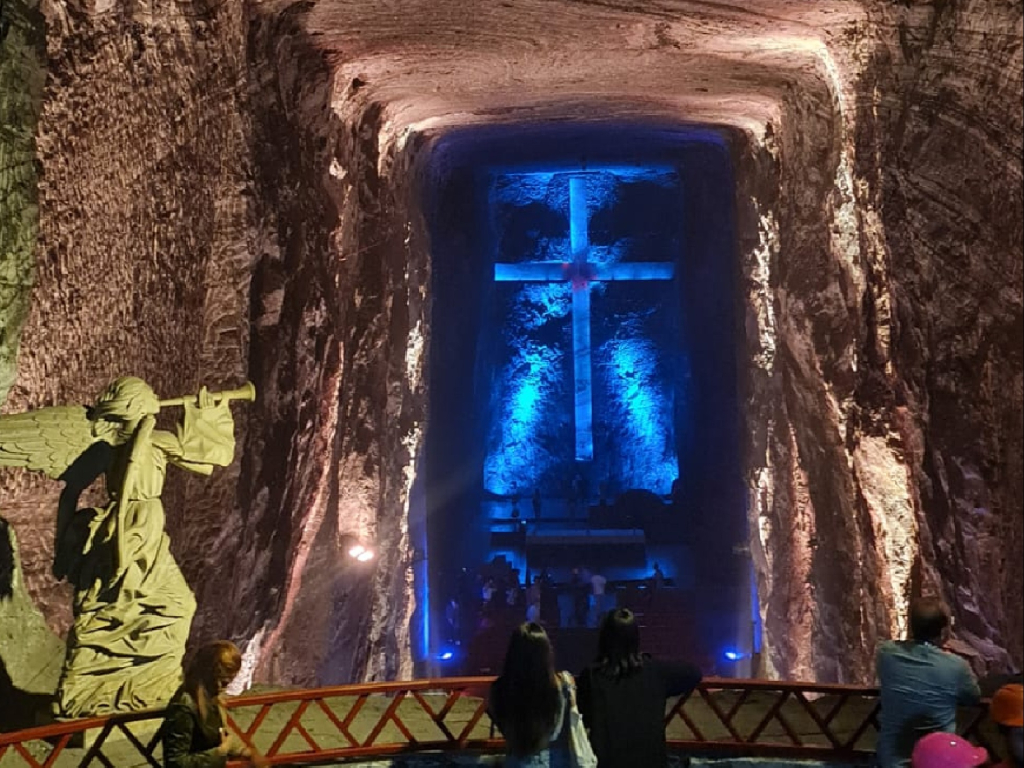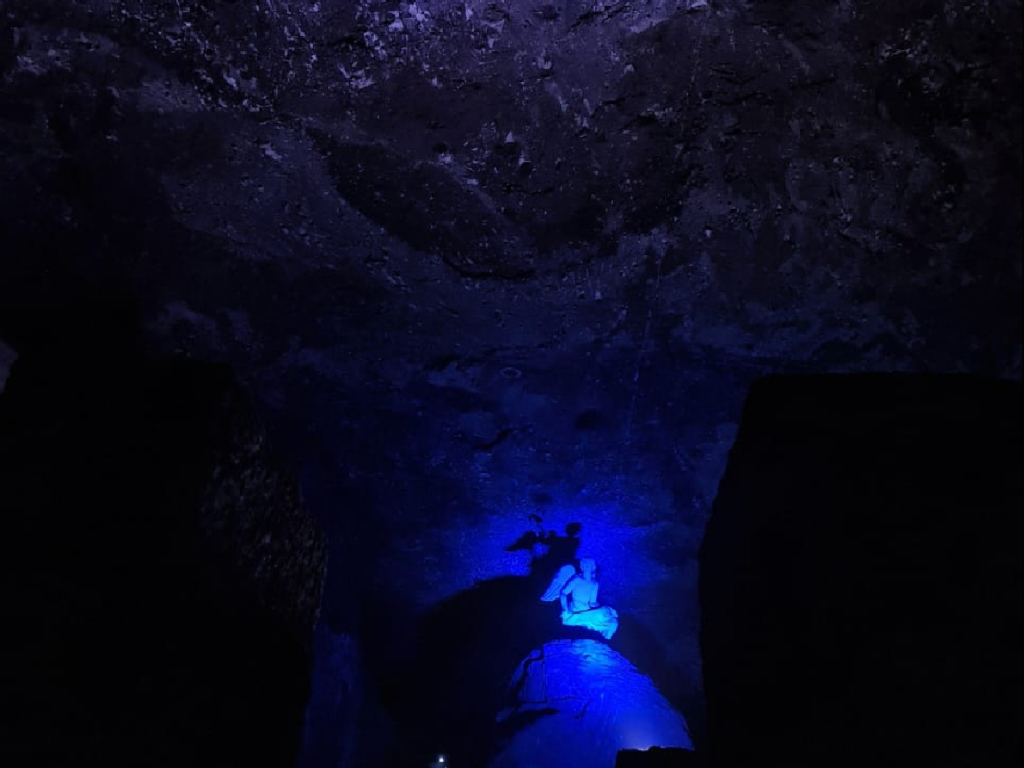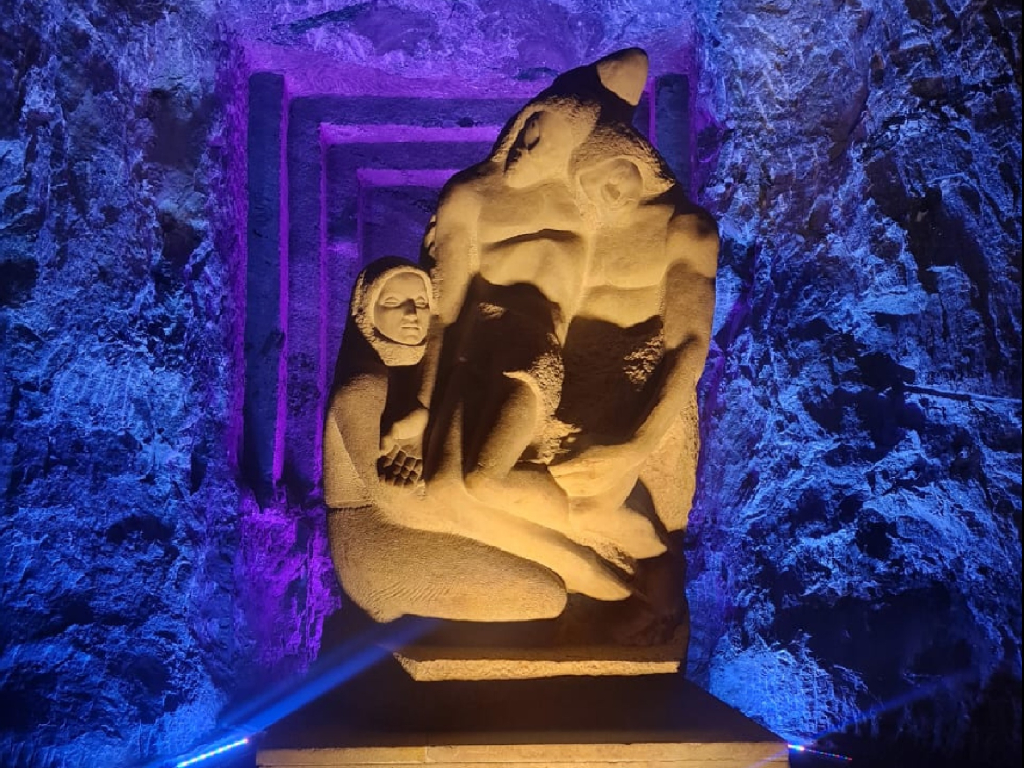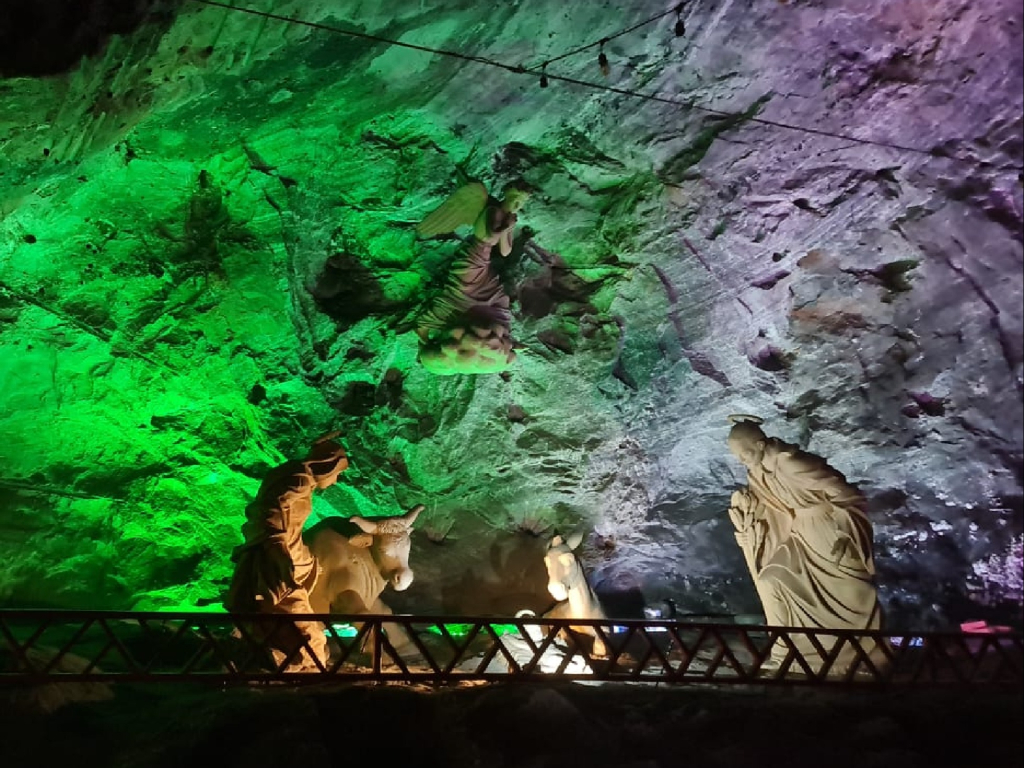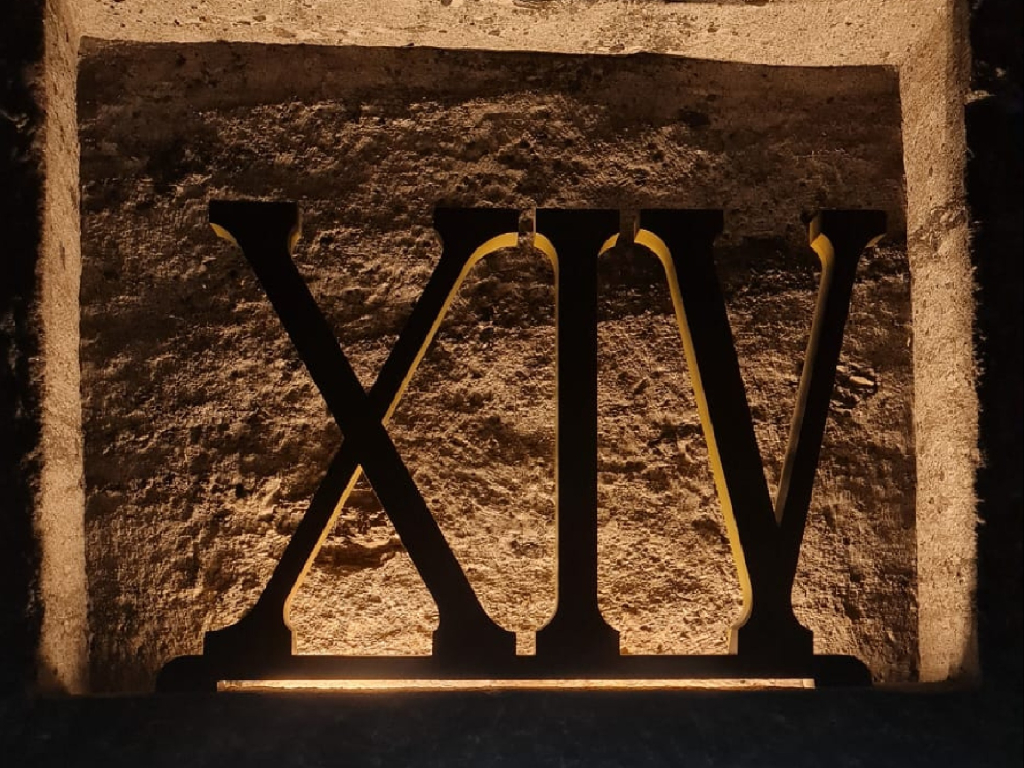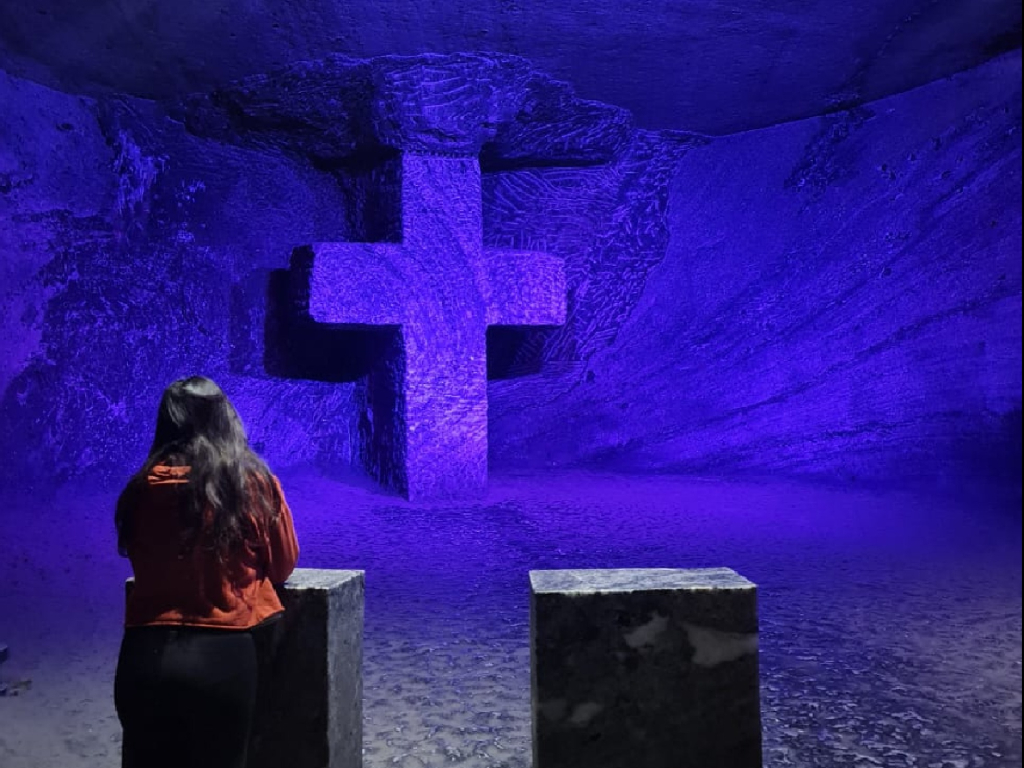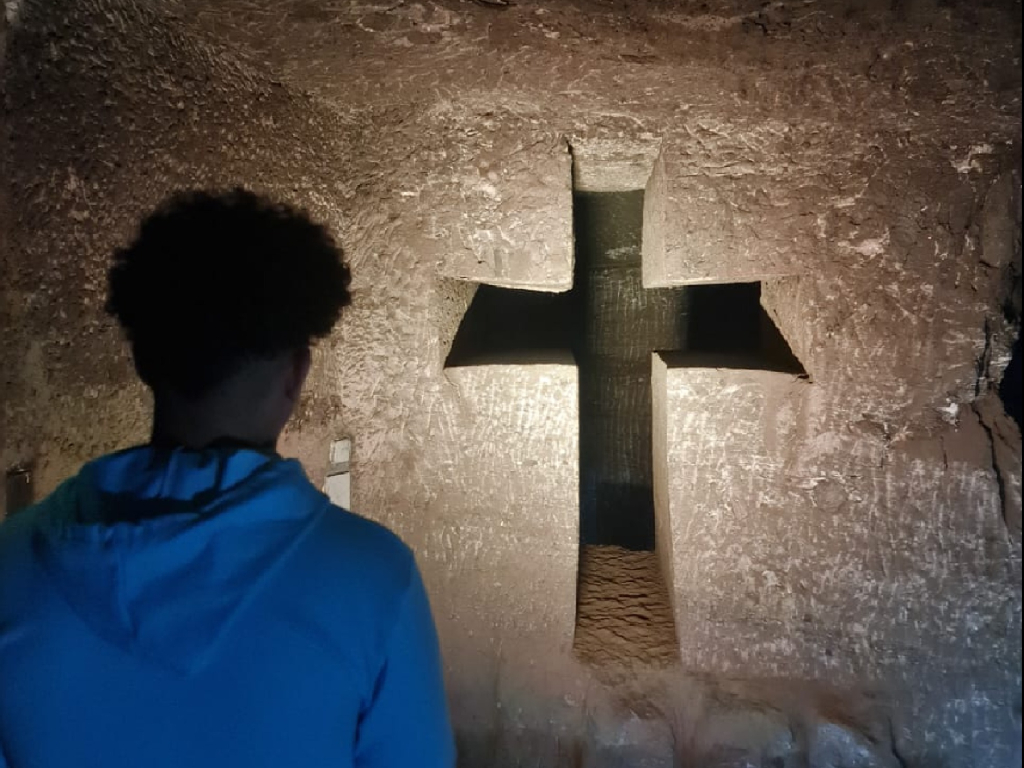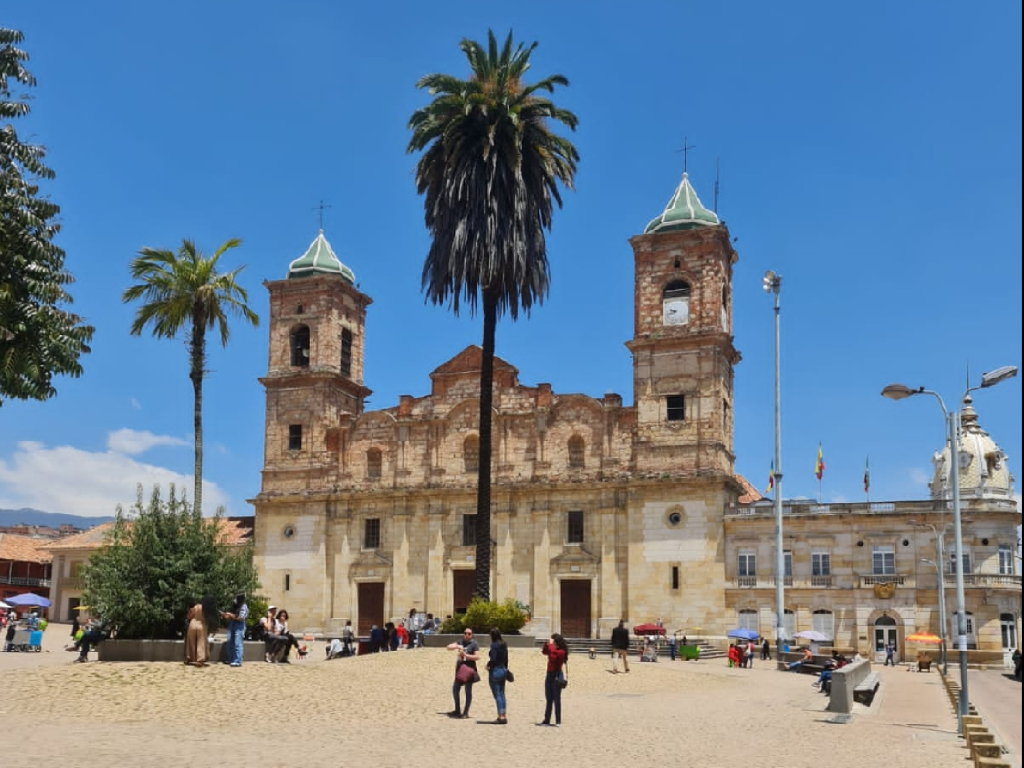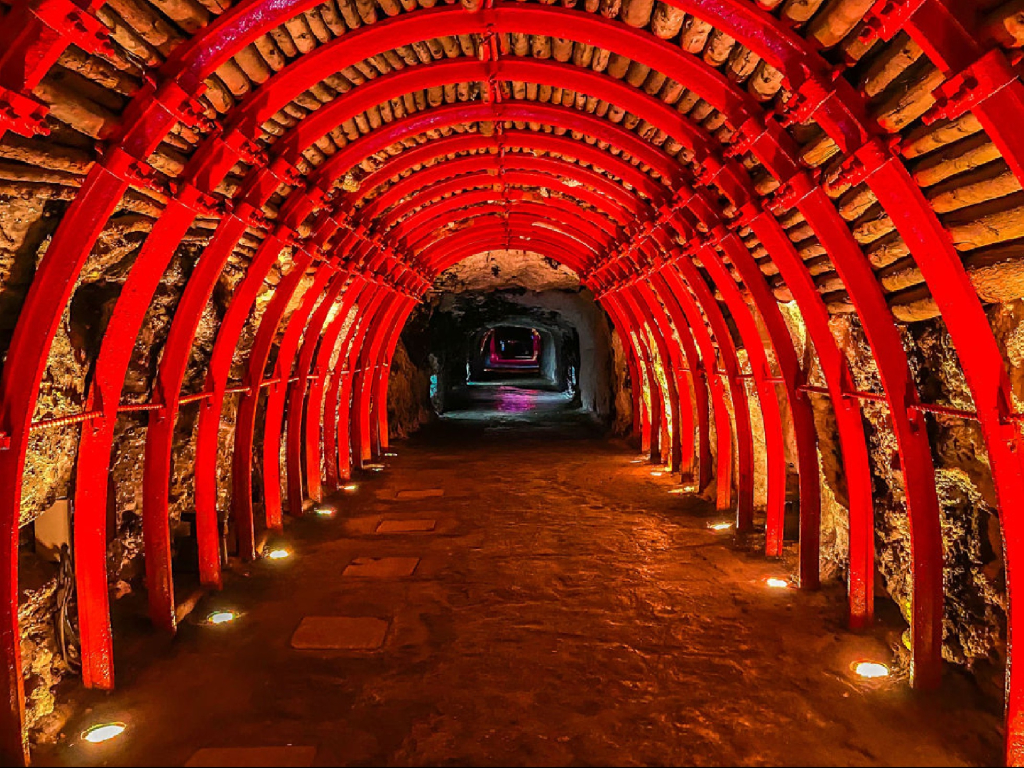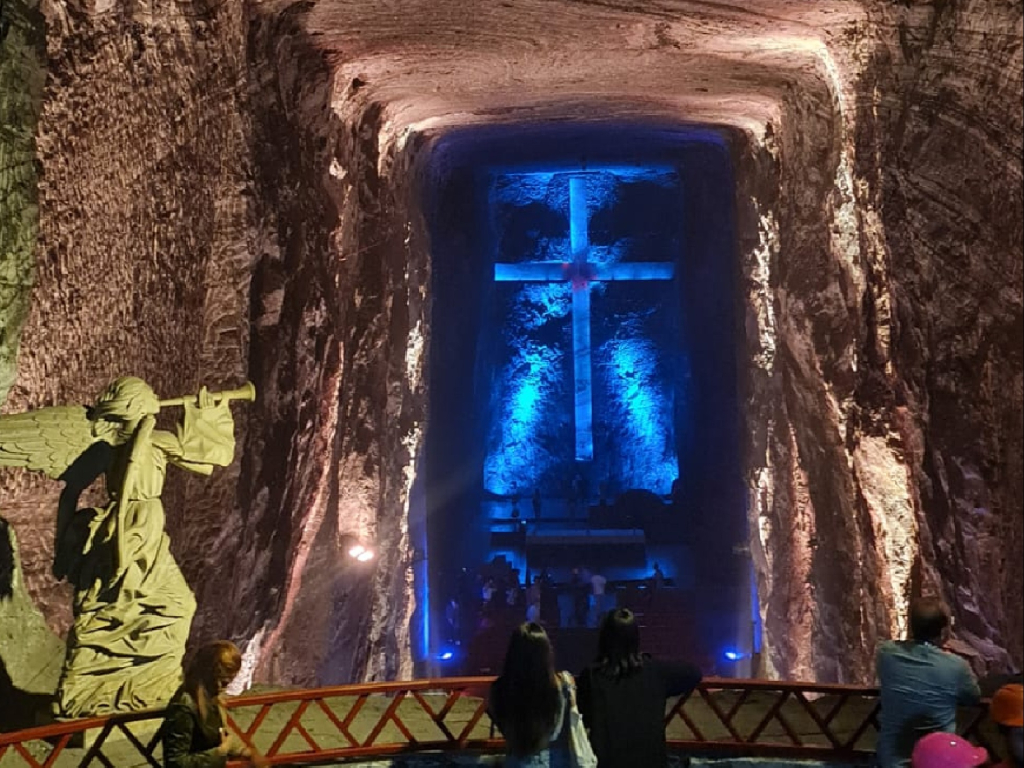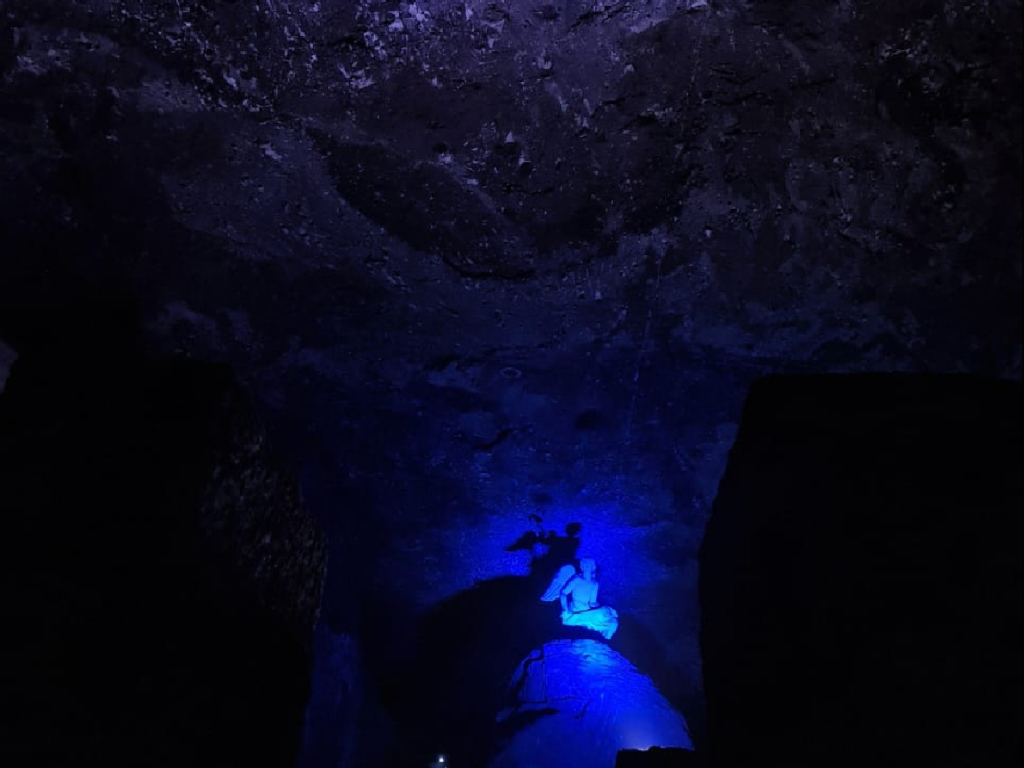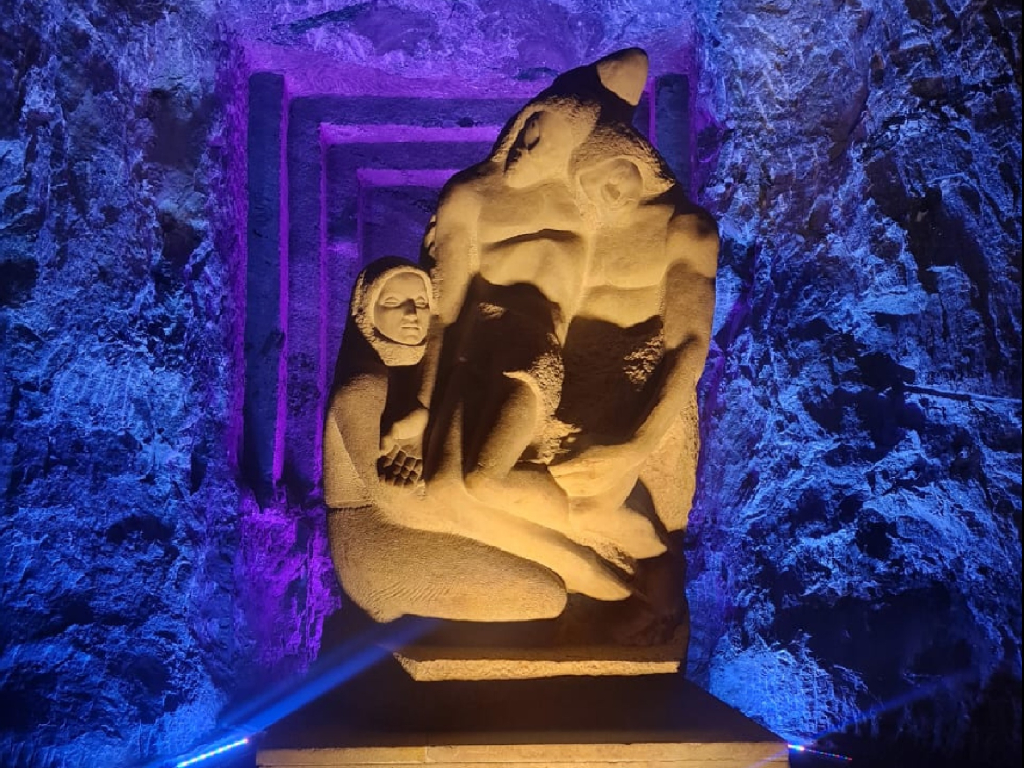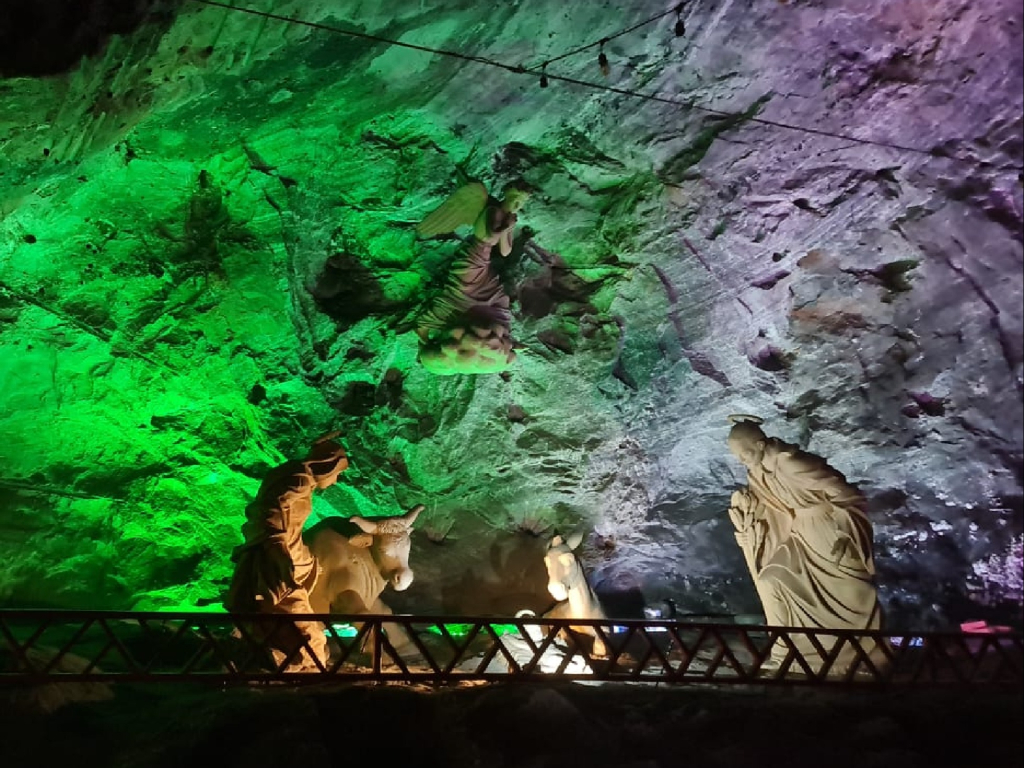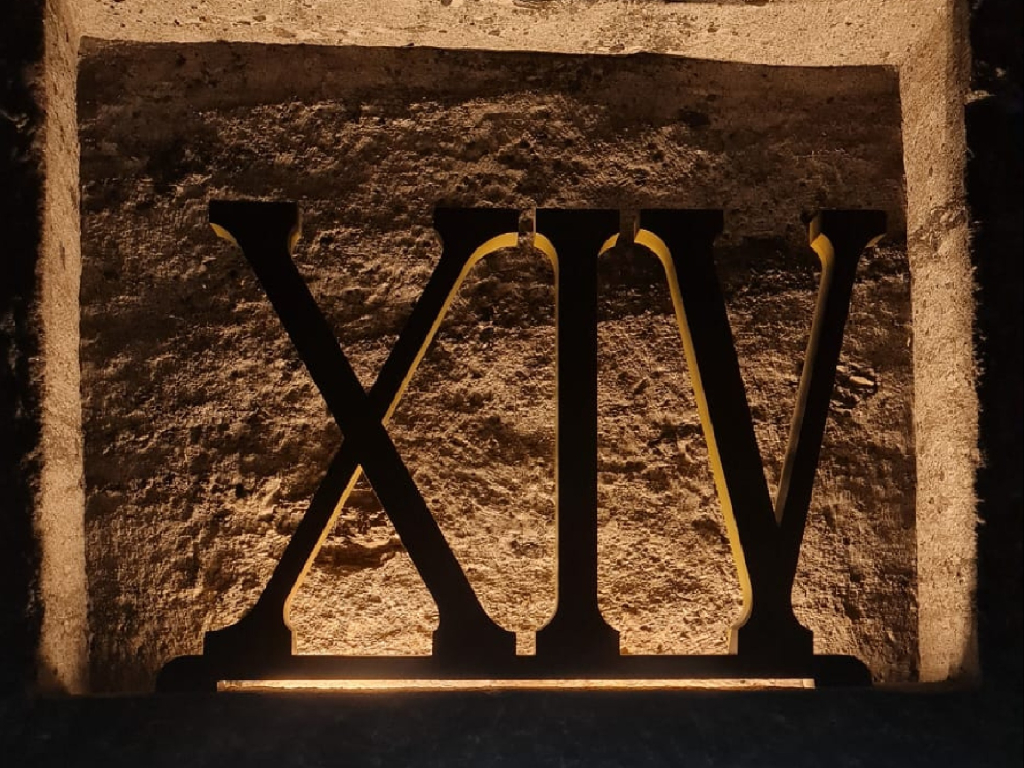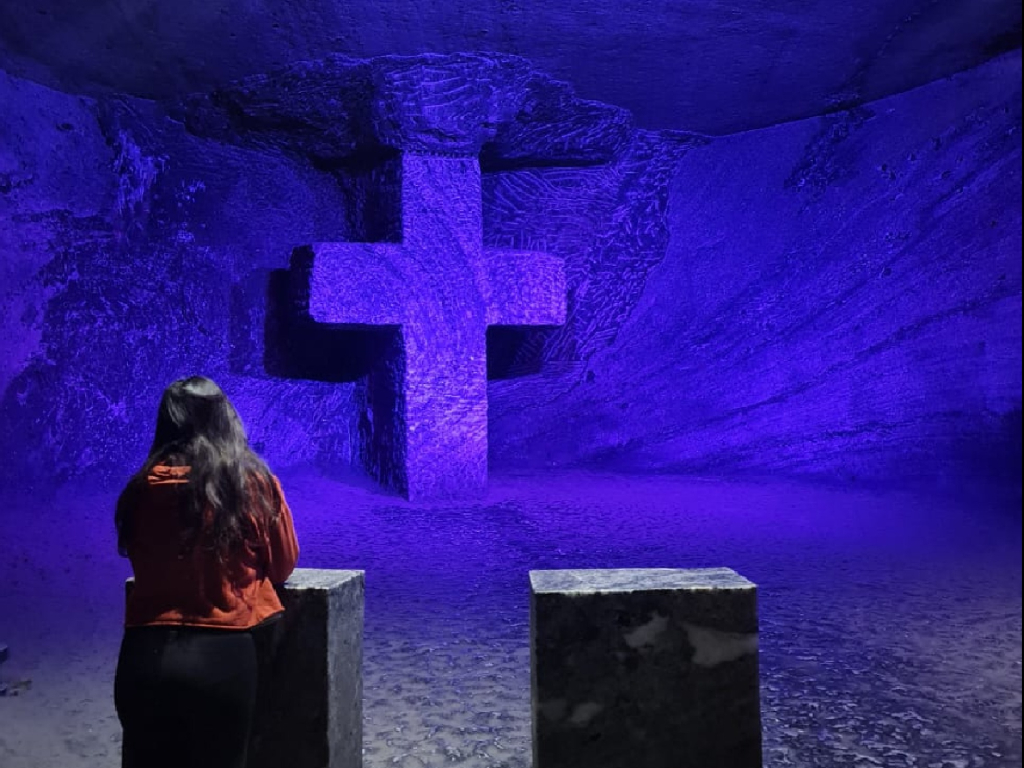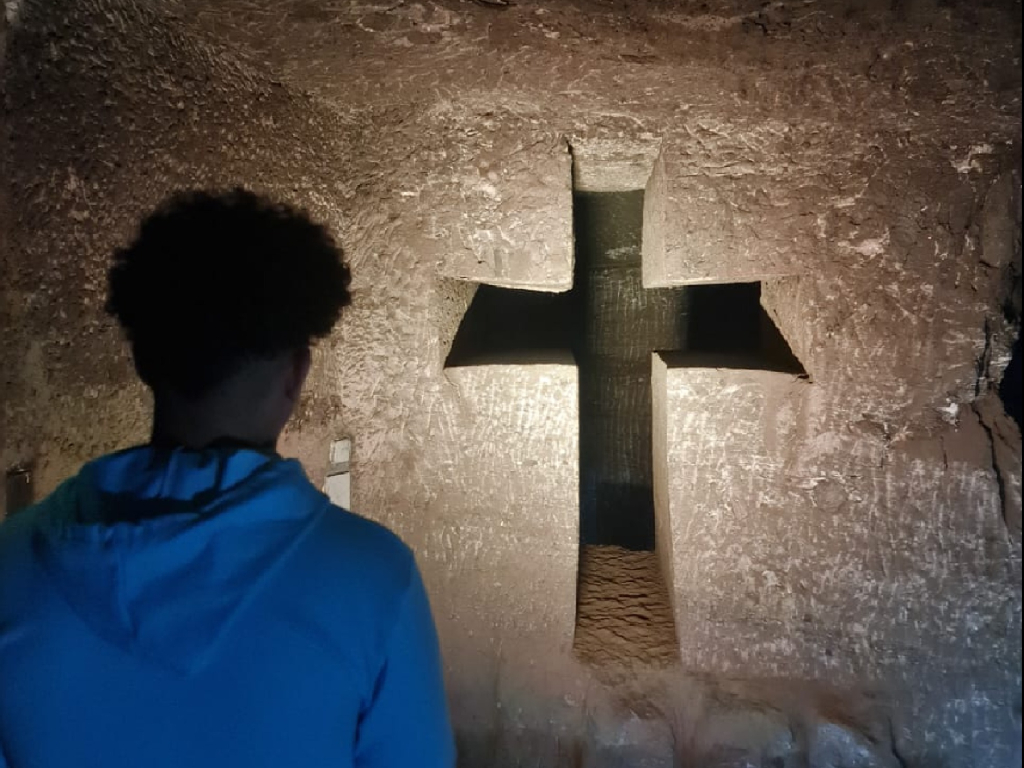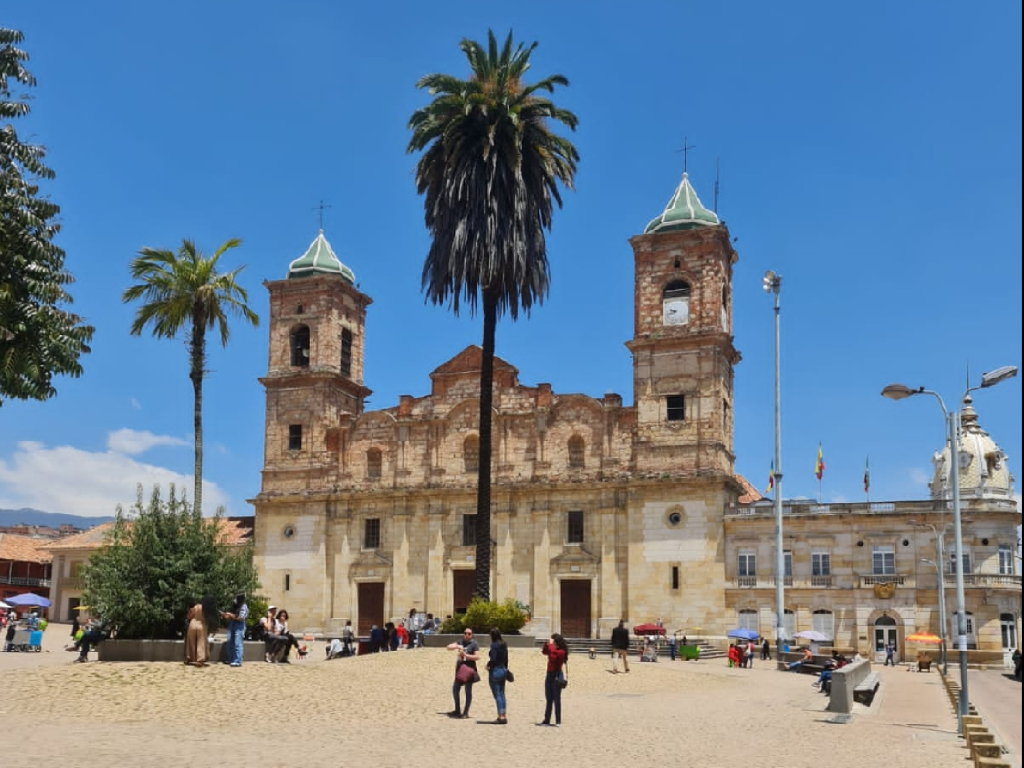 Immediate Reservation
33 years of experience
Basic Information:
The tour to the Salt Cathedral in Zipaquirá will take you to visit the first wonder of Colombia, the 2nd most impressive place of worship in the world and to live a unique experience knowing every space in this Salt Park in Zipaquirá, where you will be able to find; besides the Salt Cathedral, the Water Mirror, the Stations of the Cross, the Miner's Route, the Brine Museum and much more. This tour to visit the Zipaquira Salt Cathedral leaves from Bogota.
Time and place of departure:

8:00 am or 1:00 pm - Accommodation in Bogota.
Time and place of return:

1:00 pm or 6:00 pm - Accommodation in Bogota.
More information.
Upon arrival at the Salt Park in Zipaquira, you will go from daylight to darkness in an enclosure built inside the salt mines of the municipality of Zipaquira. As you walk through the mine, you will gradually find a multicolored phosphorescent light that opens up and illuminates the walls of the mine. You will witness a special place and discover that it is a monumental piece of architecture carved by the hands of the miners, which is now a sacred cathedral temple that invites everyone to reflection and personal growth. As you walk around this magical place, you will be able to contemplate a collection of marble and salt sculptures, in an atmosphere full of a deep religious sense.

When you experience all the details, you will understand why the Salt Cathedral of Zipaquirá is considered one of the most remarkable architectural and artistic achievements in Colombia. Finally, you will be able to feel first hand all the patrimonial, religious, cultural and environmental value that the cathedral has for its visitors.
What does include
Regular:
Complete: 
Permanent guide in Spanish/English.
What does not include
Regular:
Expenses not specified in the plan.
Complete:
Expenses not specified in the itinerary.
Comfortable shoes.
 Photographic.
Camera Sunscreen.
Frequently Asked Questions about Catedral de sal de Zipaquirá
---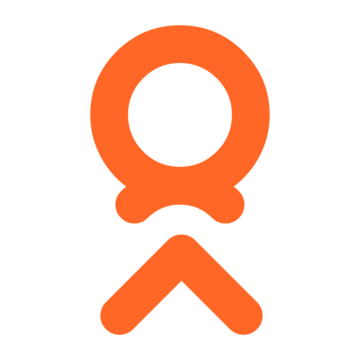 SUBSCRIBE
Receive all our promotions and news of interest.