How to get to Quebrada Las Gachas in Guadalupe, Santander
How to get to Quebrada Las Gachas in Guadalupe, Santander
Sáb, 12 marzo 2022
When we say that Colombia is a beautiful country and full of amazing secrets, we do not say so to say, the sign is that each department has incredible natural sites and accidents that are not visible in any other part of the country. Each department has its share, and Santander is no exception, here not only is the impressive Chicamocha Canyon , but also the spectacular Las Gachas Gorge , known locally as the Caño Cristales de Santander.
You may be interested: Caño Cristales, useful tips to visit it.
Quebrada Las Gachas is a must-see tourist attraction in Santander . These are hundreds of pools formed over millions of years, in a large ravine that gives it the appearance of natural hot tubs, and as if that were not enough in the background a beautiful red color can be seen, because the stones took this aspect Due to various natural phenomena, this is why it is called the Caño Cristales de Santander.
It may interest you: Meet the natural wonders that you will only find in Colombia.
Visiting this natural destination is a trip that you will always be grateful for, because the landscapes that can be seen all the way and in the same ravine are to keep them forever in memory. Keep reading and find out how to get to Quebrada Las Gachas.
How to get to Quebrada Las Gachas?
Quebrada Las Gachas is located in the municipality of Guadalupe , about 172 kilometers from Bucaramanga . To reach this destination you have several options. You can take a direct bus from Bucaramanga to Guadalupe that has an approximate value of 35,000 COP and takes about five hours. The biggest drawback with this option is that the departure frequency of this route is very low and with very fixed schedules.
The other more flexible option is to take a bus from Bucaramanga to the municipality of Oiba , which is very close to Guadalupe and has many more departures during the day. From Bucaramanga the ticket costs 25,000 COP and lasts for three hours.
You can also reach Oiba from other cities and towns of Santander such as Bogotá , San Gil and Barichara.
Once in Oiba , you have to transfer in a 4x4 car that will take you to Guadalupe for a cost of 8,000 COP. This journey lasts an hour and a half because the road is not paved.
You are already very close to our final destination, and to reach this beautiful natural site, you must walk approximately 40 minutes along the road that leads to Oiba . For this, you can hire a guide who will show you the way and will tell you about all the beauties that you will see on the road, or take a map and arrive at Quebrada Las Gachas on your own, although the road is very well signposted And there is no way to get lost.
If you do not want to walk so much, you can take a motorcycle that takes you, although the motorcycles can only reach a certain part and the rest of the journey that is longer will have to be done by walking, so our advice is to put on some tennis shoes, put on sunscreen, arm yourself with a bottle of water and go for a walk, so you will enjoy more of the beautiful landscapes that are on the road to the Quebrada Las Gachas.
recommendations
Our biggest recommendation is that you take advantage and take some time to get to know the municipalities of Oiba and Guadalupe , and spend a night in one of the two towns. You will be surprised with its architecture.
Although the main attraction of Guadalupe is the creek, it is not the only one, this municipality has more waterfalls, pools and nature reserves that are worth knowing.
Above all, be a responsible traveler and enjoy this natural spectacle without performing actions that endanger the ecosystem.
Discover more of Colombia by entering our blog .
Actividades relacionadas
Estos son los las actividades relacionadas con el articulo
Articulos relacionados
Estos son los articulos relacionados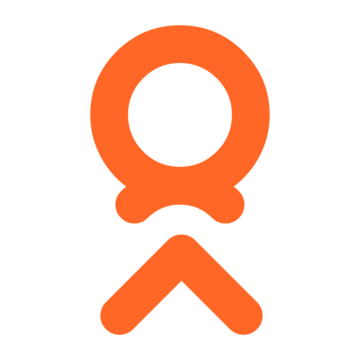 SUBSCRIBE
Receive all our promotions and news of interest.