How to get to the Páramo del Sol, the highest place in Antioquia
How to get to the Páramo del Sol, the highest place in Antioquia
Lun, 24 junio 2019
The Páramo del Sol in the department of Antioquia , is literally the highest point in the entire Antioquian territory; its maximum height is 4,080 meters above sea level, and its name is well placed, since up here one feels much closer to the sun, among other things because the clouds are below your feet, Which makes it an unforgettable experience.
You may be interested: The best moors in Colombia that deserve to be visited.
But beyond that, the Páramo del Sol is an incredibly beautiful place, and also sacred, since here the frailejones, fragile plants that produce water  and of which Colombia has 50% of all the frailejones in the world.
It may interest you: Ecotourism in Colombia. Better places to experience it.
The Páramo del Sol , is a magical place full of life that you can not miss if you are a hiking , nature and adventure lover, because I am 200% convinced that your experience here as well as in Lost City , will be totally unforgettable Now , we leave you some recommendations to visit it, and of course, how to get to this magnificent place.
How to get to the Páramo del Sol?
The Páramo del Sol is located in the municipality of Urrao in Antioquia , therefore the first thing you should do is get to Urrao from Medellín , for which you have to go to the transport terminal and take a direct bus which costs  25,000 COP.
After you arrive in Urrao, you must take a chiva from the main square for 5,000 COP to the place where the adventure towards Páramo del Sol begins. This chiva takes 30 to 40 minutes to arrive.
Recommendations to visit the Páramo del Sol
First of all, you should keep in mind that the trek to the Páramo del Sol is not very easy, so you have to be in good physical condition, and that it is not an activity that can be done in just one day but  for three or four days at least, even so you will not  regret it and want to stay much longer.
To climb up to the Páramo del Sol , you must go with a guide, because the place is giant and you could easily get lost, besides this, he will tell curious stories, giving courage and taking you to hidden places that will make your experience in the place richer. The guides charge a fee per day and per person, generally 10,000 COP, which can also be negotiated, and are available at the Main Square of Urrao; right there where you are going to take the chiva to go to the moor.
To reach the Páramo del Sol there are two roads, one known as the 14 and the other called Proaves. If you go through the first, you do not have to pay anything, but if you take the second you will be charged a fee of 25,000 COP that includes the entrance to  the Colibri del Sol Bird Nature Reserve, where you will have the opportunity to see hundreds of beautiful birds and the Colibri del Col, an endemic bird of this area.
In the Páramo del Sol, as it is a delicate ecosystem there are no restaurants or hostels, so try to take your camping tent, and enough food for the days you will be there, especially a lot of water and foods with high caloric content. There are are two camps so you can put your tent this means you can't do it anywhere.
You may be interested: The best and most amazing places to camp in Colombia.
More recommendations
Wear comfortable clothes, closed shoes and if you can, swamp boots, there will be routes where you will have to cross swampy areas. Wear warm clothing, because at night and early in the morning it is gets very cold.
Remember to apply the principles of responsible tourism in the Páramo del Sol , since it is a very delicate ecosystem but super important for life, so take care of the plants, clearly the frailejones, and any waste you produce, bring it back again with you.
The first chiva towards the Páramo del Sol leaves the square at 4:00 in the morning and the last one at 4:30 in the afternoon.
And our last recommendation to visit the Páramo del Sol , is that you take your camera or cell phone with enough battery to capture the impressive landscapes, sunsets and sunrises that you will see and especially that you enjoy every second in this magical place.
Or other destinations in Antioquia
Medellín , Jardín , Jericó , Santa Fe de Antioquia , Río Claro Nature Reserve , Guatapé , Angel Falls.
Actividades relacionadas
Estos son los las actividades relacionadas con el articulo
Articulos relacionados
Estos son los articulos relacionados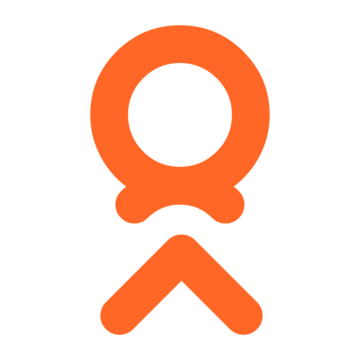 SUBSCRIBE
Receive all our promotions and news of interest.