How to get to the Cerro de Monserrate in Bogotá and what to do
How to get to the Cerro de Monserrate in Bogotá and what to do
Vie, 1 febrero 2019
Monserrate is undoubtedly one of the jewels of Bogotá and the symbol par excellence of the capital. From this hill that is more than three thousand meters above sea level you can get impressive views of all of Bogota . Its size overwhelms! And the same happens from below, from any point of Bogota you can see the Cerro de Monserrate.
You may be interested: Cities and places to visit in Colombia in 2019.
This hill is the main tourist attraction and an unmissable plan when it comes to the capital, so for that reason, now we tell you how to get to Cerro de Monserrate , and everything you need to know about this beautiful attraction in the Colombian capital.
How to get to Monserrate?
The first thing you have to know is that, to get to Monserrate , or rather to go up, you have three different options. All equally charming.
You may be interested: Tips to buy cheap tickets and better search engines to get them.
The first is to climb by foot, in a journey that lasts approximately 50 minutes, depending on your physical condition. The pedestrian path is open every day from 5:00 a.m. to 1:00 p.m. to go up and from 5:00 a.m. to 4: p.m. to go up, so you have to keep in mind these schedule if plan to walk up.
The other two options are the funicular and cable car; the first is open Monday through Friday from 6:30 am to 11:45 am; Saturdays until 4:30 pm and Sundays and holidays until 6:30 pm. The climb to Cerro de Monserrate by funicular costs 6,000 COP and the other days costs 10,000 COP.
Instead, the cable car opens from Monday to Saturday from 12:00 pm to 11:30 p.m. On Sundays from 10:00 am to 4:30 pm and on Mondays, there is no service. And like the previous one, on Sunday the ticket has a value of 6,000 COP and the other days costs 10,000 COP.
What to do and what to see in Monserrate?
In the Cerro de Monserrate you will be able to enjoy several activities that include the view of Cerro de Guadalupe, which is next to Monserrate and is so named because at the top there is a statue of the Virgin of Guadalupe. You can also visit the Church of Monserrate, which has beautiful sculptures from the colonial era, including a beautiful image of the Fallen Lord of Monserrate, which shows Jesus when he fell for the third time on the way to Calvary.
Of course the viewpoint where you can have the best views of Bogota , by the way one of the best plans here is to watch the  over the city of Bogotá, and then see all the lights going on and illuminate the capital, I assure you It's something you do not want to miss. Up there are two restaurants that have terraces overlooking the mountains and the city, which are beautiful colonial houses, so if you want to have a special moment accompanied by a delicious meal, either of these two places are ideal.
And if you want to eat the delights of Bogota, in Monserrate ; and on the way up you will find food stalls where they sell the famous hot chocolate with tamale or bread, in addition to the typical dishes that include the rib broth, the changua, the ajiaco, the lechona, the chorizo and much more. And if you want to buy handicrafts or souvenirs, here you can find some, although it can be a bit expensive to buy those items here.
Bogota is one of the oldest cities in Colombia , so in it and near Bogota you will find magical and beautiful places to visit, such as Villa de Leyva , the Salt Cathedral of Zipaquirá , the Chorrera or the Rio Claro Reserve , among others. luagres magnificos that are in Cundinamarca . You can also enter the blog and know everything we have for you.
Actividades relacionadas
Estos son los las actividades relacionadas con el articulo
Articulos relacionados
Estos son los articulos relacionados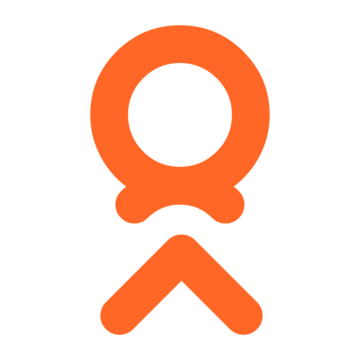 SUBSCRIBE
Receive all our promotions and news of interest.