How to get to Suesca, Cundinamarca and what to do
How to get to Suesca, Cundinamarca and what to do
Jue, 30 mayo 2019
Suesca is a beautiful municipality in the department of Cundinamarca located 63 kilometers away from Bogotá , and which is famous for its impressive rocks that are ideal for extreme sports such as mountain biking and climbing, among others.
It may interest you: Typical dishes of Cundinamarca. Food that you must try if you are visiting.
But Suesca is not just rocks to climb, this beautiful town hides other attractions and places to visit while you are . Here you have everything, whether you want to practice extreme sports, rest or just get out of the routine, Suesca is ideal for each of these activities. So, know how to get to Suesca in Cundinamarca and what to do.
How to get to Suesca?
The adventure to get to Suesca begins in Bogotá , specifically at the Transmilenio Portal Norte station and for approximately COP 8,000 you can get on one of the buses that after an hour and a half of journey will leave you in the municipality of Suesca.
You must be carefull to make sure that the bus you take enters the municipality of Suesca , because if you take one that leaves you at the Playa de Suesca you will have to take a second one.
What to do in Suesca?
In Suesca , as I said before, there is much more to see and do than just to climb, however, because this is the main attraction of the town, we will start here. The Rocks of Suesca are more than 150 meters high and the reason they are so famous is because here you can find more than 500 routes for all types of climbs, and as if that was not enough, another reason is the large number of nature that you have around you, which makes climbing an unforgettable experience. Now, if you want to go to this municipality to visit the Roques de Suesca ; or if you want to start here, you must tell the bus driver that you are going there, since they are located five minutes ahead of arriving at the municipality.
In the municipality you can also visit the Laguna de Suesca , a beautiful lagoon that is six kilometers wide, two long and a little more than 8 meters deep. It is an excellent place to walk and admire nature. Another attraction is to take a walk to the Suesca Railway Tunnel , an activity a little out of the ordinary, but very cool.
It may interest you: Know the natural wonders that you will only find in Colombia.
On the other hand, following the railway line you can go to the Lechuza Canyon , an interesting place named due the large number of these types of birds that can be seen here in the afternoon / evening. Now, if you want to know more about Suesca , you can tour the town with its beautiful squares, streets and colonial style houses that you will find throughout the municipality.
And if you want to stay overnight in Suesca but do not want to do it in the typical way in a hotel and hostel, you can go camping in the Roques de Suesca and spent the night in  front of them, and if you want to take that experience to a higher level, we recommend you to stay in a glamping, which is the same as camping but in a more luxurious way.
In Cundinamarca you will also find other fantastic destinations such as Sopó , Guatavita , Zipaquirá and its Salt Cathedral, the salt mines of Nemocón salt , and of course many things to do in Bogotá . You can also enter the blog of Baquianos and know all the guides and articles we have for you.
Actividades relacionadas
Estos son los las actividades relacionadas con el articulo
Articulos relacionados
Estos son los articulos relacionados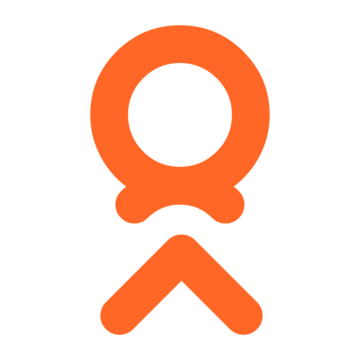 SUBSCRIBE
Receive all our promotions and news of interest.