tHoly Week 2019 is coming and with it a few days to rest, relax and recharge and continue with the pace of work. If you are not one of those who makes religious tourism during Holy Week , here we bring you some incredible destinations so that you get out of the routine and make your own spiritual connection with life, with nature and especially with yourself.
You may be interested: Cities and places to visit in Colombia in 2019.
Whether you choose one destination or another, the truth is that, in any of them, you will have your dose of rest and forget everything, at least for a few days, so continue reading and get lost in some of these destinations to vacation during this Holy Week 2019 that is already approaching.
Destinations for Holy Week 2019
Tayrona Park - Santa Marta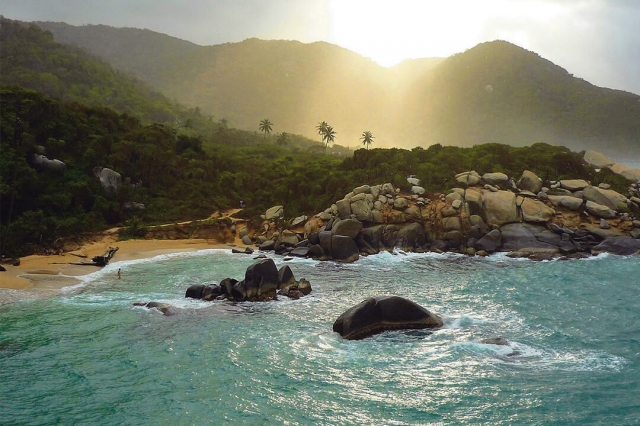 The Tayrona Park is located just a few minutes from Santa Marta and it has everything to make your Easter holidays unforgettable, the beach, the sea, history, archeology and nature and the best ancestral energy that gives life to this park which is protected by the indigenous peoples who live here. Do not miss the experience of living Holy Week in one of the most spectacular natural parks in the country and let the magic that hides this place along with the lull of the sea, make you forget everything.
Barichara-Santander
In one of the Heritage Villages of Colombia and perhaps the most beautiful in the country, you can live one of the best weeks to rest, the reason is that in this small village of colourful stones you can breathe pure peace and everything in the environment invites you to relax. Barichara is located in the department of Santander and when looking for a destination for Holy Week you should not miss this destination.
Caño Cristales-Meta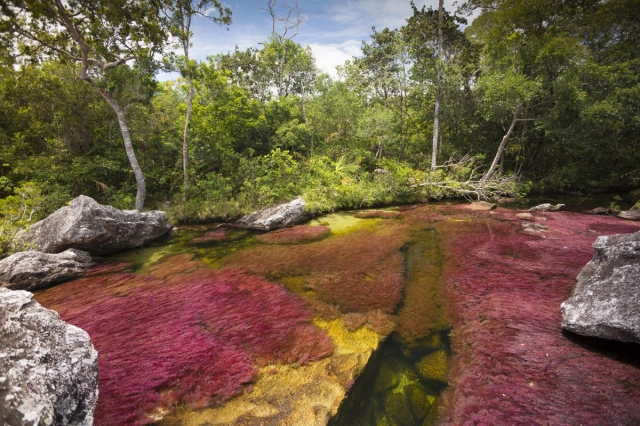 Imagine immersing yourself in a rainbow river during Holy Week , because Caño Cristales has everything to become your favorite destination this season. In fact, National Geographic chose Caño Cristales as a destination to visit in 2019, so do not hesitate and book a tour to Caño Cristales with everything included.
Lost City-Santa Marta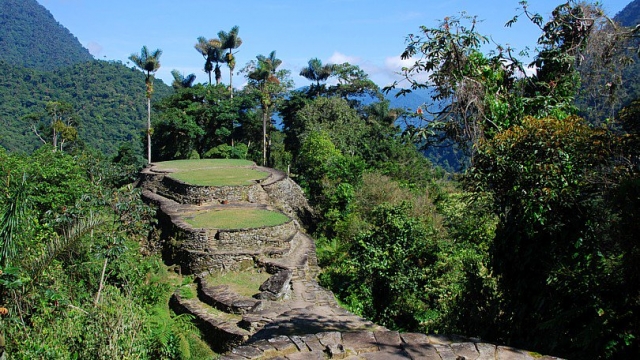 Lost in the middle of the Sierra Nevada de Santa Marta, is Teyuna, as it is also known as the Lost City . It takes 3 to 5 days walking, but that should not scare or stop you from leaving these totally refreshing experience although you might not believe it,it is one of the best trips you can make during your life. Named by Lonley Planet as the Machu Pichu of Colombia, Ciudad Perdida will make you reconnect with yourself and with the very essence of life during Holy Week.
Rio Claro -Medellin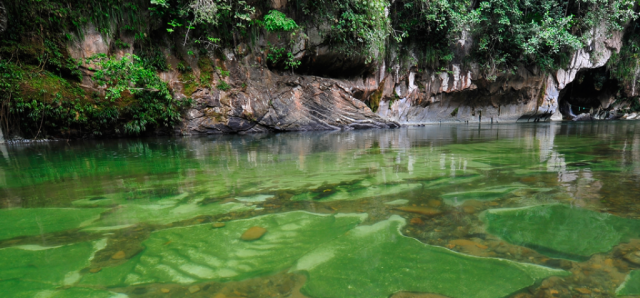 The Rio Claro reserve located in the department of Antioquia, just three hours from Medellín and one more from Bogotá is almost an unknown place, but a destination full of amazing landscapes and natural monuments that nature itself has been chiseling through millions of years and in which one can get lost from the rest of the world, so if you are close to Bogota or Medellin, here you have an incredible and close destination in case you do not want to take airplanes or travel long distances.
If you want to discover more of this beautiful country, we invite you not to get any of our Colombian travel guides entering here .