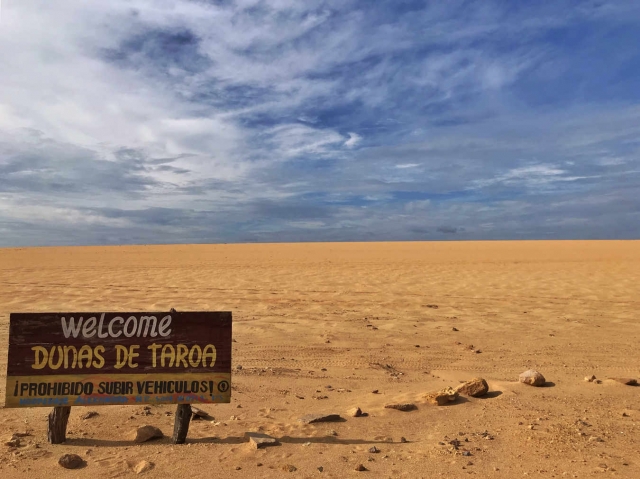 Tips for traveling to La Guajira. Tips for an unforgettable trip
La Guajira is one of the best destinations in Colombia to meet, especially if you are visiting the country for the first time . It has incredible landscapes, a spectacular culture, delicious cuisine, and great surprises to offer its visitors.
You may be interested: Tips to travel alone and not fail in the attempt.
La Guajira is a unique department in the country, but it also has a particular political and economic position, which makes it a destination where you have to take some precautions to enjoy the trip in peace. Just for that reason we bring you on the day of some tips for you to keep in mind when traveling to La Guajira.
What you should keep in mind to visit La Guajira
La Guajira is a beautiful department, but also one of the poorest in the country, which creates a lot of insecurity, so if you are going to travel to one of the most popular destinations in La Guajira , you must go with a local guide who knows the territory and the natives, because most of the time there is conflict between some of the different indigenous clans in the area, and unfortunately tourists always pay the consequences. This is in case you are going to travel on your own, but if you want more security and confidence, then hire a tour with an authorized agency.
As you should know, La Guajira is a mostly desert department and each of the tourist attractions are not close to each other, so try to pack essential things because you will not find a store nearby or with a wide variety of products. Above all, what can not be missing is water, and be careful not to waste it, because here water is scarce.
La Guajira does not have the best hotel infrastructure you can be used to and expect to find there. The night is spent in the famous rancherías, which are wooden constructions, without walls and where you sleep in a hammock. This is one of the best experiences you should have in La Guajira , but if you are still quite scared to sleep almost outdoors, there are a few hostels in the area where you can book a bed, but yes, you must do it with a lot of time. anticipation. Now, despite the insecurity problems that exist in the department, the tourist areas are quite safe, the same guides and indigenous people of the rancherías and restaurants take care of and protect the area.
It is important to always follow the recommendations and suggestions of the guides.
What to wear
La Guajira is a department of high temperatures and enough humidity, therefore it tries to pack fresh clothes, sunscreen, mosquito repellent, bags to pack dirty clothes and prevent moisture from smelling clean clothes badly, small bag for exits , tennis, swimsuit, towel, blanket or night clothes, as the temperature tends to drop a few degrees.
If you suffer from an allergy, or any disease carries your medications, it will not be easy to get a pharmacy in the middle of the desert. Also try to bring pain pills and antibiotics in case you need them.
Your yellow fever vaccination card. It must be recent. If you have not been vaccinated, do it before traveling to La Guajira.
A small flashlight and portable battery for your devices. This is because in the remote places the energy service does not arrive, so they use plants and to save gasoline they only have the light on only for a few hours at night. In other places it doesn't even have a plant, so you look prepared.
Last tip
La Guajira is an amazing destination that you can not miss, do not be afraid, just follow these recommendations and those given by the guides and your trip will be unforgettable. Above all, keep in mind the principles of responsible tourism and be one of them.
It may interest you: Ecotourism in Colombia. Better places to experience it.
Destinations to visit in La Guajira
Macuira National Natural Park