Cundinamarca is a beautiful department, full of municipalities and places that we all love, but it is also a region full of rich and delicious food, which has a strong European and indigenous influence. The Indians ate food based on corn and guasca, with the arrival of the Spanish  other foods like chicken appeared and over time they were combined and some of the typical dishes of Cundinamarca were born.
It may interest you: Places near Bogotá that you should know if you are visiting the city.
A destination is known not only for the monuments and places visited, but also for the typical cuisine, this allows us to have a complete experience, and if that is what you are looking for when visiting this region of the country , we tell you what are the typical dishes of Cundinamarca that you must try.
Typical dishes of Cundinamarca
Ajiaco from Bogota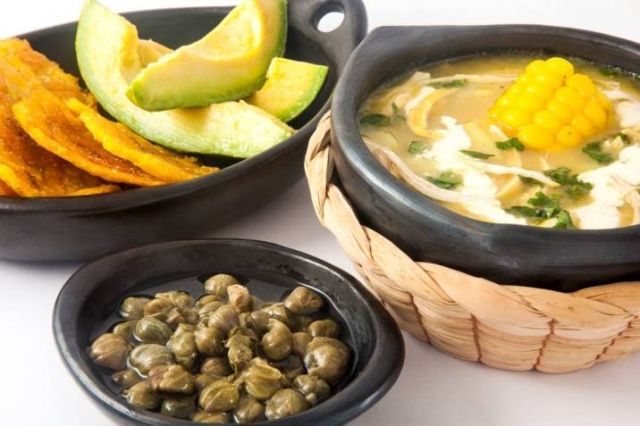 Undoubtedly, this is one of the typical dishes of Cundinamarca , which you can not miss trying. It is a slightly thick soup of chicken that has several types of potatoes, it also has corn, and at the end you can add cream and capers, this is optional but the truth is that it is delicious with these last two ingredients, finally , the ajiaco from Bogota is served with a portion of white rice and a slice of avocado.
The Fritanga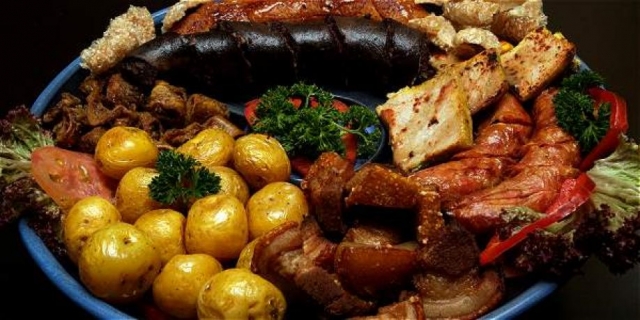 Here is one of the typical dishes of Cundinamarca that is an ode to fat, cholesterol and that is simply delicious. This dish is one of the main meals of Cundinamarca and is characterized by its variety of textures and flavors. It is made up of creole potato, sabanera potato, chicken, yellow arepa, blood sausage, scam, chorizo, beef, pork, yucca and plantain. It is a dish that you find in many places and it is usually shared. With a good dose of spicy hot pepper and  a glass of beer drink mixed with Colombian soda, your experience will be complete.
soup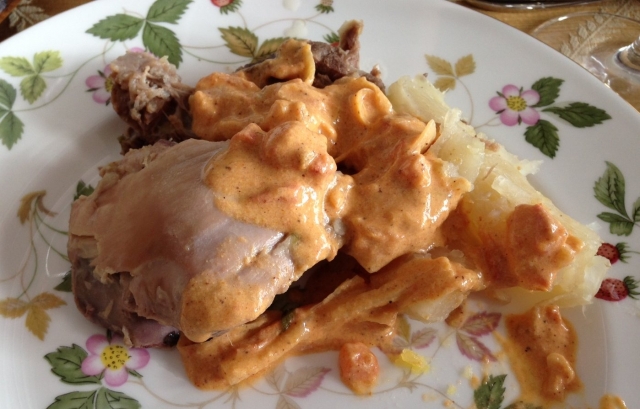 Puchero is another of the typical dishes of Cundinamarca that stands out for its complexity and flavor. It usually includes beef, chicken, pork, plantain, cassava, potatoes, corn, chorizo and cabbage, and you'll say it looks a lot like fritanga, and yes, a little bit, it has almost the same ingredients, only that this dish is served cooked with ahogao (onion, tomato, garlic and condiments stir fried that is very common in many dishes of the Colombian gastronomy), white rice and avocado.
Roscon Resobado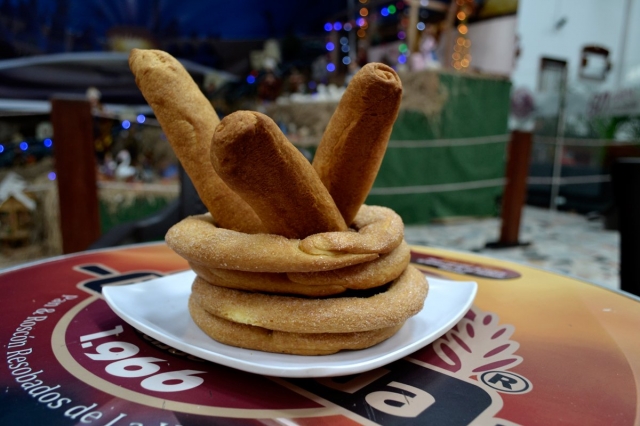 And for dessert or to gain energy, it's time to try the Roscon Resobado, a thread made from wheat flour, butter, egg and guava candy. It seems simple, but the characteristic of this roscón is that they let it dry and as a result it remains crispy and with it characteristic flavor. There are records that indicate that this food was consumed in the colonial period. You usually find it on the roads in the direction of La Vega, and for being one of the most popular dishes of Cundinamarca they are sold at a good price.
If you want to discover more of this beautiful department, we invite you to meet Sopó , which not only stands out for its beauty, but also for its desserts that are famous throughout the country; The Cathedral of Salt of Zipaquirá is one of the must-see places that you should visit and that is known as one of the seven wonders of Colombia ; The Laguna de Guatavita , is another unique place that you will find in Cundinamarca and if you are more into nature, take a walk through the La Chorrera waterfall . We also invite you to check any of our Colombian travel guides entering here .