The month of July is approaching and that only means a fair and well-deserved vacation , therefore, if you have not yet agreed on which city or place you are going to spend your vacation , then we recommend the best destinations for your next vacation in Colombia.
You may be interested: Cities and places to visit in Colombia in 2019.
So if you do not know which is the best option for your next vacation in Colombia , whether you come from abroad or are a citizen, read this article that we have several alternatives for you to choose.
Where to go on vacation in Colombia?
San Andres, Providencia and Santa Catalina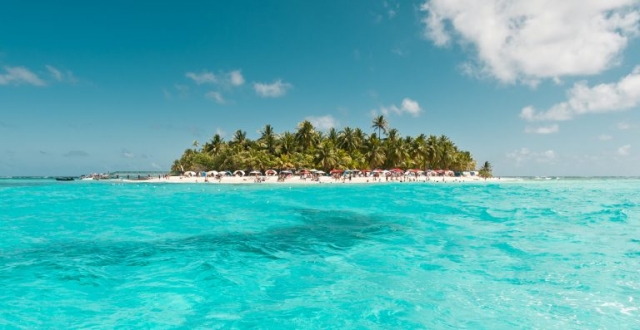 San Andrés , Providencia and Santa Catalina , is always a perfect vacation destination in Colombia . Traveling to San Andrés is like going to a Caribbean country without leaving Colombia . You will  feel in another place and few things are what will make you feel in the country. Its beautiful beaches and crystalline waters invite you to immerse yourself and discover the entire universe that hides down there, in fact this is one of the best places in Colombia to dive and in Providencia; another island near San Andres that is the third largest barrier reef in the world and protected by Unesco in its list of Biosphere Reserves . Its nights of pure Caribbean atmosphere will make you forget everything.
Antioquia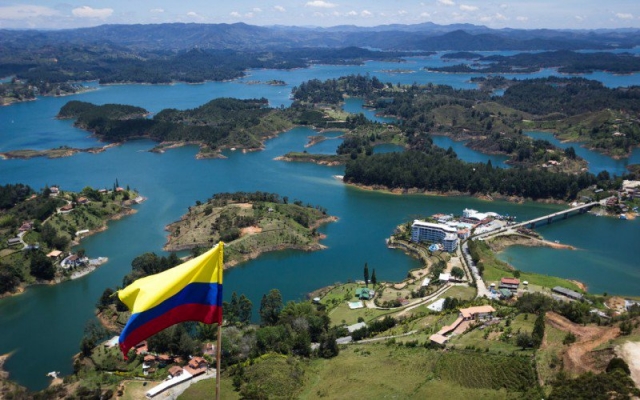 Antioquia is one of the most beautiful departments of Colombia, since among its appealings is that it is the department with more municipalities named Colombian Heritage Towns such as Jardín , Santa Fe de Antioquia and Jericó , but there is also Guatapé and its famous stone from where you can get a great view, Medellin that this year was named by CNN Travel as the 'coolest city' in Latin America, and endless beauties and attractions that you will only find in Antioquia . The weather, people and gastronomy are other things that will make you fall in love with this department, so if you don't want to visit just one place, here you have many destinations and places to go sightseeing in Antioquia and enjoy you holiday in Colombia.
Santa Marta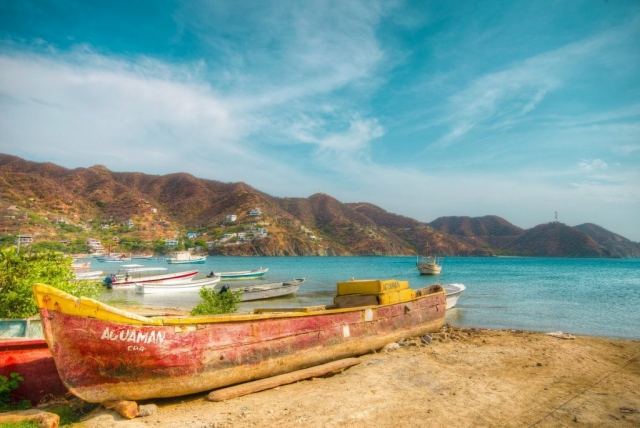 Santa Marta , is a destination that will never go out of style for holiday in Colombia. It is a beautiful city in northern Colombia, it has everything to spend a different holiday as you have a varied offer of beautiful beaches near the city, a Heritage Town, places to do bird watching , Tayrona Park , Minca , Lost City , to enthusiastic hikkers, and a variety of restaurants , bars and nightclubs to enjoy the samarian evenings.
Amazon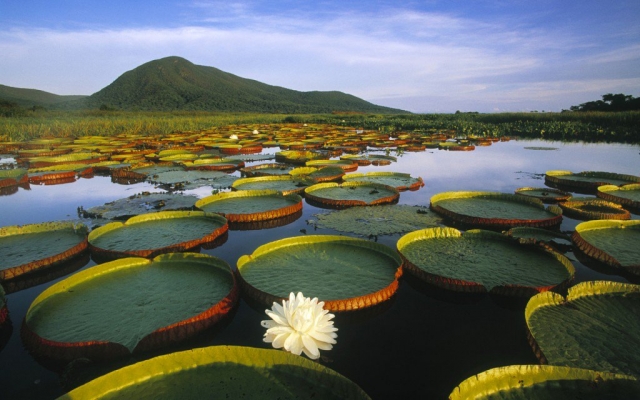 Now, if you want to spend a different vacation in Colombia , Amazonas is your destination then; an department where nature abounds that will allow you to disconnect from the hustle and bustle of daily life. Its beautiful landscapes, sunsets and all the biodiversity found here will make you fall in love even more with Colombia.
You may be interested: How much does it cost to travel to the Amazon. Guide with budget.
Barichara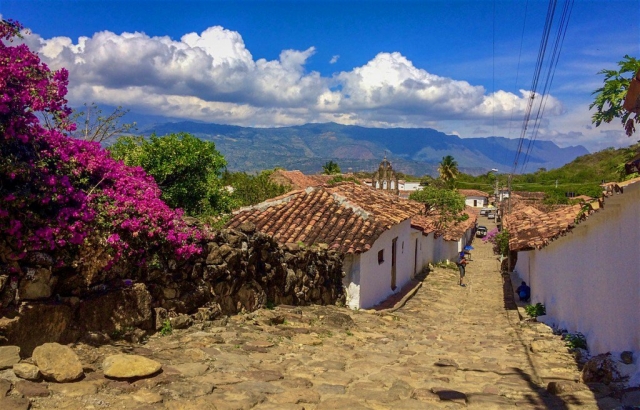 Barichara is a municipality in Santander that is part of the network of Colombian Heritage Towns and is listed as the most beautiful town in all  Colombia, and in fact, its colonial architecture with reddish roofs and yellow cobbled streets give it a dreamlike look. This is an ideal destination to rest, as it is not as touristy as others, which allows you to admire the architecture and connect with the Santander culture.
It may interest you: Most beautiful destinations and places of Santander in Colombia.
Bogota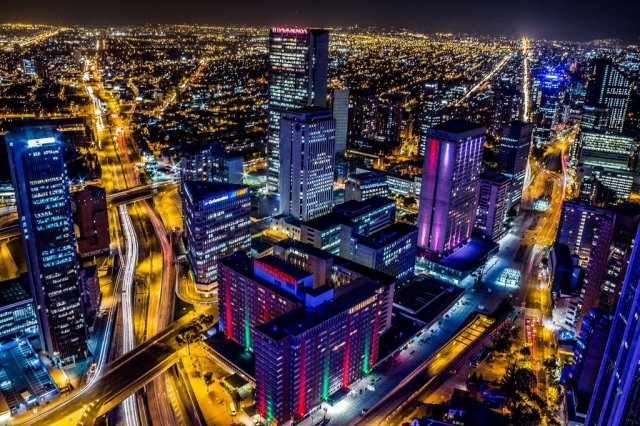 Finally, Bogotá , the capital of Colombia, is another of the destinations chosen for this mid-year vacation . First, because during the holyday seasons the city is practically empty, which means that walking downtown or driving in the city is not as stressful as it is usually. Second, there are many places near Bogotá that are really worth visiting such as the Salt Cathedral of Zipaquirá , the Salt Mine of Nemocón , and other magical towns such as Guaduas and Villa de Leyva.
If you want to discover other options to spend the holidays in this link you have a lot to choose from.